A Minimalist Summer Dinner: Vegetable Tian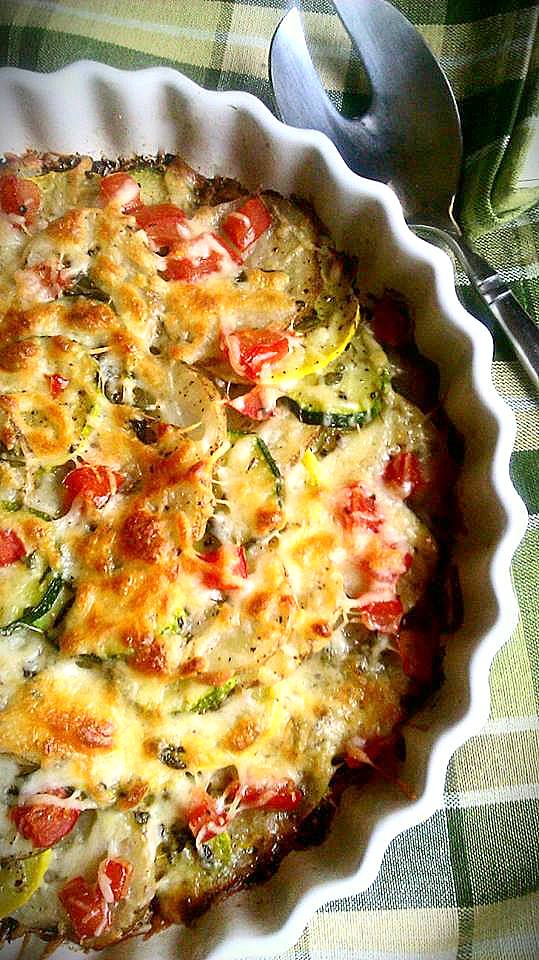 When I started this blog almost three years (wow, has it been that long?), I remember thinking that the only successful way to create a food blog was to post recipes. So, that's what I did and, a mere six months into blogging, I was bored and frustrated. Why? Because I rarely cook using recipes–I'm totally a 'pinch of this/pinch of that' girl and posting recipes every other day quickly became a bore. However, every now and then I come across a recipe that piques my interest and–oddly enough–I recently happened to find this one on Facebook of all places.
It's simple to assemble–in fact the most labor-intensive part of this recipe is slicing the vegetables and if you use a mandoline like I did (thanks OXO), even that task becomes incredibly easy. The dish is perfect for summertime meals and making it is a smart way to make use of fresh garden vegetables and herbs.
[gmc_recipe 3334]
This recipe was reprinted from Denice's Skinny Friends – Healthy Weight Loss Tips. Follow the group on Facebook for weight loss tips and healthy recipes.