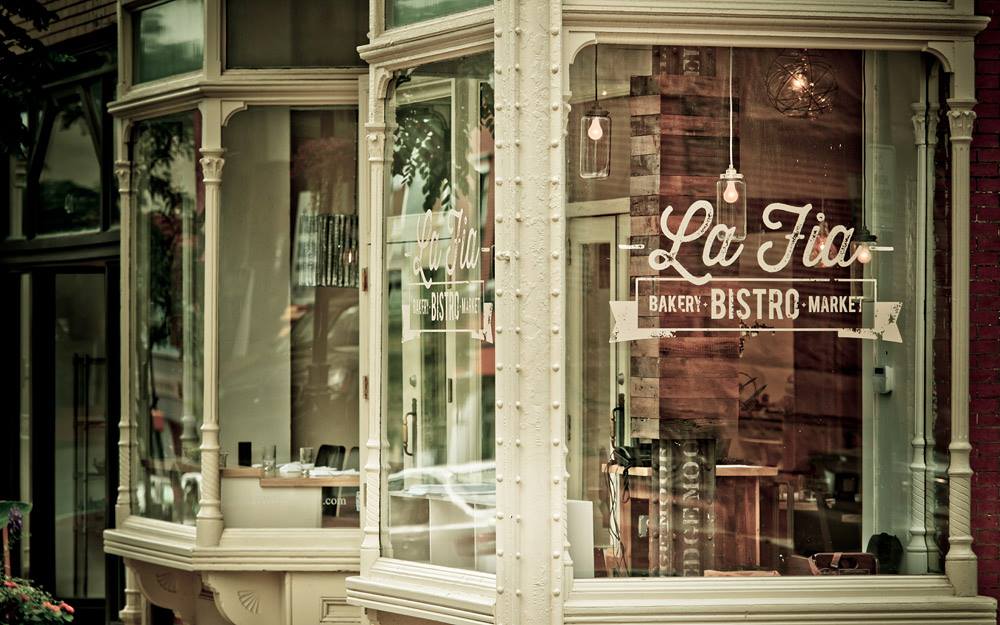 photo courtesy of La Fia
Veteran chef Bryan Sikora is no stranger to spousal business partnerships. He and ex-wife Aimee Olexy were the brains behind the 'one-year-waiting-list' Kennett Square phenom Talula's Table (named after the couple's young daughter). Now Sikora and his current wife Andrea have opened La Fia Bakery + Market + Bistro (named after—yes, you guessed it—the couple's daughter) in Wilmington and its debut has brought a decidedly sophisticated flair to the city's revitalized dining scene.
The restaurateur has owned notable restaurants and spent considerable time working in some of the most successful kitchens in Philadelphia and several Delaware beaches. Sikora may be new to the Wilmington area but La Fia's recent soft opening suggests that the hybrid eatery, which sells gourmet groceries and grab-and-go breakfast and lunch sandwiches, salads and a host of prepared foods, will be a welcomed addition to the area.
Given La Fia's location in the heart of Wilmington's business district, it will no doubt be an early morning breakfast haven for the suit-and-tie set and an early dinner menu of comforting entrees like roasted pork shoulder, lamb loin, braised short rib and mushroom lasagna will certainly appeal to those looking for something more than the offerings of nearby takeout spots and sandwich shops.
Foodies familiar with Sikora's past efforts know that Wilmington just may have a hit on its hands.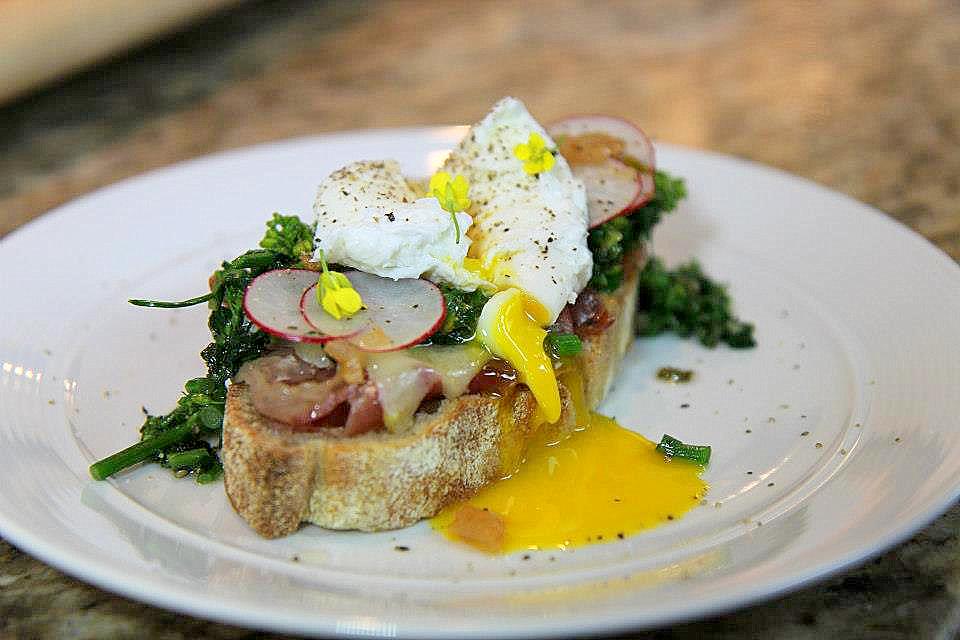 Spring tartine with hickory-smoked Surryano ham (a Virginia-produced ham similar to prosciutto and Serrano) on artisan sourdough with freshly picked ramps and broccoli rabe topped off with radish and a poached egg.
La Fia Bakery + Market + Bistro | 421 N. Market Street Wilmington, DE 19801 | 302-543-5574 | www.lafiawilmington.com