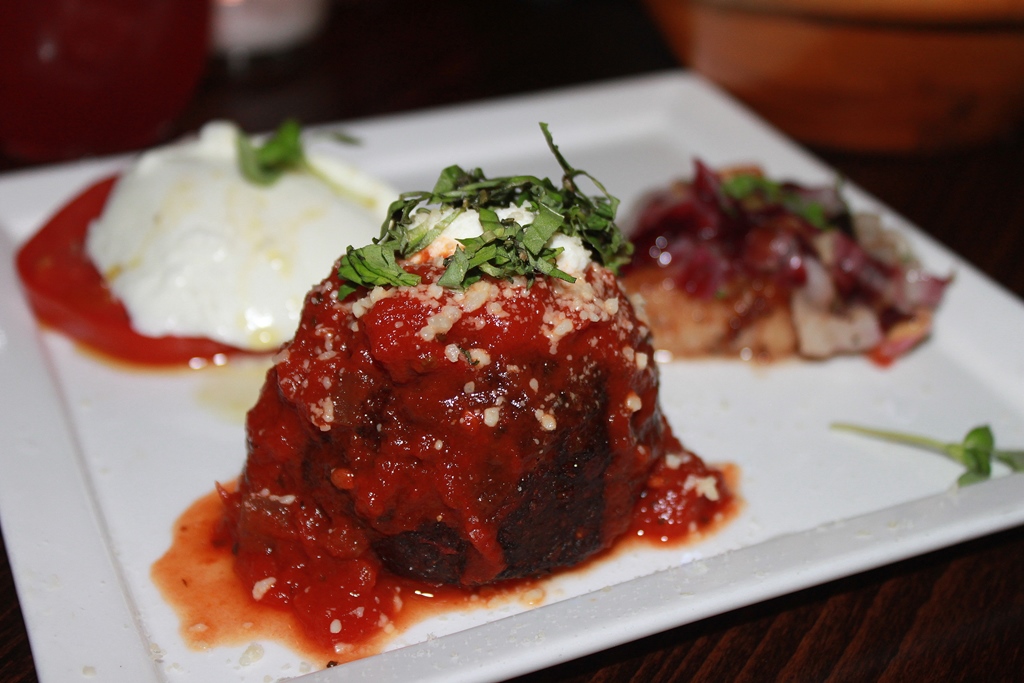 The Venetian meatball at C19 may very well be the best in the city
We're a small place. We're here for the neighborhood and we do things simple and fresh." – Andrea Luca Rossi, owner of C19
With a twinkle in his eye and, of course, plenty of hand gesticulation, Andrea Luca Rossi–owner of Rittenhouse Square's C19 Cichetteria Venezia–lovingly talks about the San Marzano tomatoes that are the backbone of his restaurant's tomato sauce. As an extremely hands-on owner, he wears many hats–it's not surprising to see him serving, bussing tables or in the kitchen cooking. He inspires a real sense of excitement when he waxes nostalgic about Italy's famous cuisine–you want to taste everything on his menu. Along with head chef Adam Brod, the Venice native seeks to bring the essence of his homeland to an area that has no shortage of Italian eateries. How does Rossi differentiate his diminutive hidden gem from, say, the Vetri empire?
He laughs and shrugs off the notion that he's competing with Vetri or any other red gravy restaurateur in the city, "[It's] simple. One word: cichetteria. In Italian, it means a small neighborhood place where people gather to enjoy simple, fresh dishes." The cichetti, or small plates, range from simply sauteed broccoli rabe to a smoky cannellini bean hummus to a heartier roasted tomato gnocchi with duck ragu.
As a participating member of the "Zero Miles Campaign," C19's menu is rooted in Rossi's Venetian background and almost solely relies on produce and meat from local farms like Grateful Acres Farm, Green Meadow Farms, Lancaster Coop, Z Farm and DiGiacomo Brothers. A rotating seasonal menu ensures that each ingredient incorporated in a dish is at the peak of its flavor–something of which the menu has no shortage.
From a tomato sauce so perfect that any nonna would be proud to, quite possibly, the best meatball in the city (sorry Barbuzzo), C19 gets it right on many levels with the exception of a few temple-scratching choices like a flaccid round of pork belly buried under a muddle of radicchio, pine nuts and raisins and a cuttlefish ink risotto that seems out of place on a list of otherwise lovely risotto offerings.
Though you shouldn't count on wrangling the meatball recipe from Brod or Rossi, this summer the restaurant will host sidewalk cooking demonstrations. Check the website for details.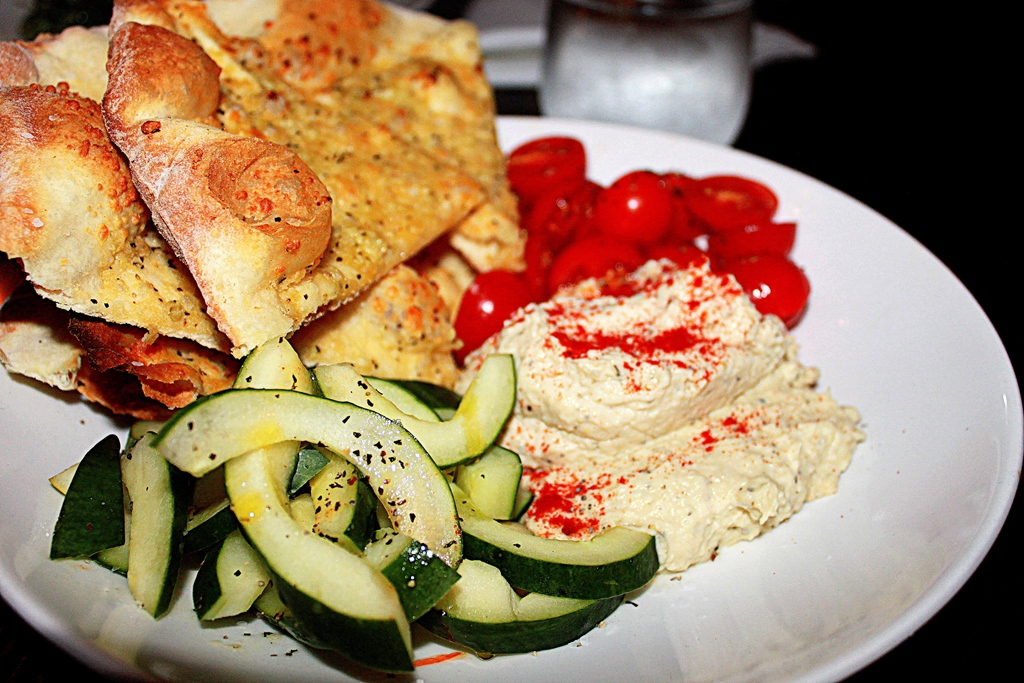 Cannellini bean hummus with flatbread and vegetables