Wine lovers looking to enjoy a glass or two of vino in an elegant setting have their pick of restaurants, including Wilmington's popular Domaine Hudson, from which to choose. But what about the discerning beer enthusiast who wishes for the same type of swank environs and upscale experience?
Enter Ernest & Scott—a gastropub named for celebrated American writers and bon vivantes Ernest Hemingway and F. Scott Fitzgerald—located in the lobby of the former Delaware Trust Building in the Rodney Square area. With much of its architectural integrity preserved, the spacious interior boasts high ceilings, sweeping arches, comfy banquettes and exposed brick columns—a definite upgrade from the typical beer haunt. Two second-floor balconies provide a bit more privacy and are perfect for intimate dining while offering a bird's-eye view of the main floor; outdoor seating in the warmer months provides unspoiled views of the city and offers a glimpse of the bustling activity of the downtown scene. Suds lovers looking to get up close and personal with their brews can sidle up to the main room's centerpiece, a sprawling 50-seat marble bar, and find an impressive 18 craft beers on tap, 3 cask-conditioned ales, and 9 bottle-conditioned beers. (First Staters will be pleased to know that local favorite Dogfish Head's 75-minute IPA makes the occasional appearance.)
Not content to rest on its laurels as one of the pioneers of Delaware's new gastropub revolution, Ernest & Scott continues to innovate by offering unfiltered, unpasteurized brews known collectively as "real ales" because of the live, natural yeast they contain. The conditioned beers are served at room temperature and without the additional gases that can often times alter the taste of a bottled brew. Its innovation doesn't stop there. By definition, a gastropub is a bar or restaurant that serves high-end beer and food and certainly Ernest & Scott's extensive beer list and dining menu fit the bill. The food menu is as carefully-crafted as the beer list and is complemented, rather than overshadowed, by the extensive beer catalogue. From a casual offering of classic burgers and sandwiches like the smoked turkey Reuben to heartier mains like the seafood risotto, the menu rotates frequently and reflects the changing seasons.
With the gastropub's unabashed nod to all things macho and its sophisticated flair for refinement, one gets the sense that the writers for which it is named would be overwhelmingly proud to have their names grace the door.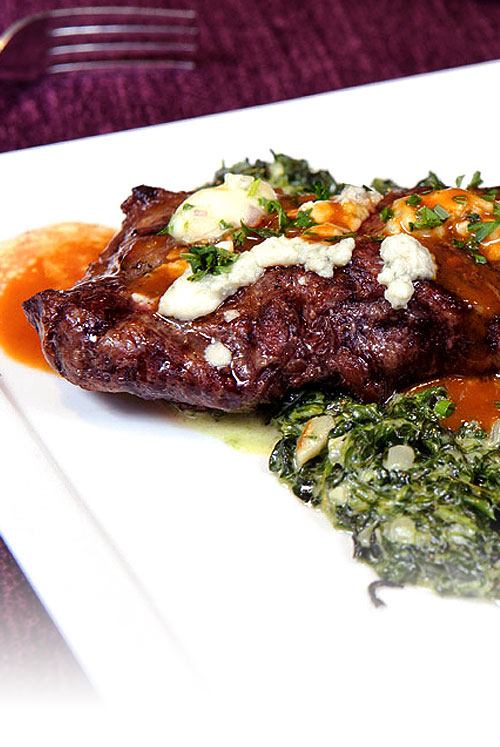 Ernest & Scott | 902 N. Market St. Wilmington, DE 19801 | (302) 384-8113