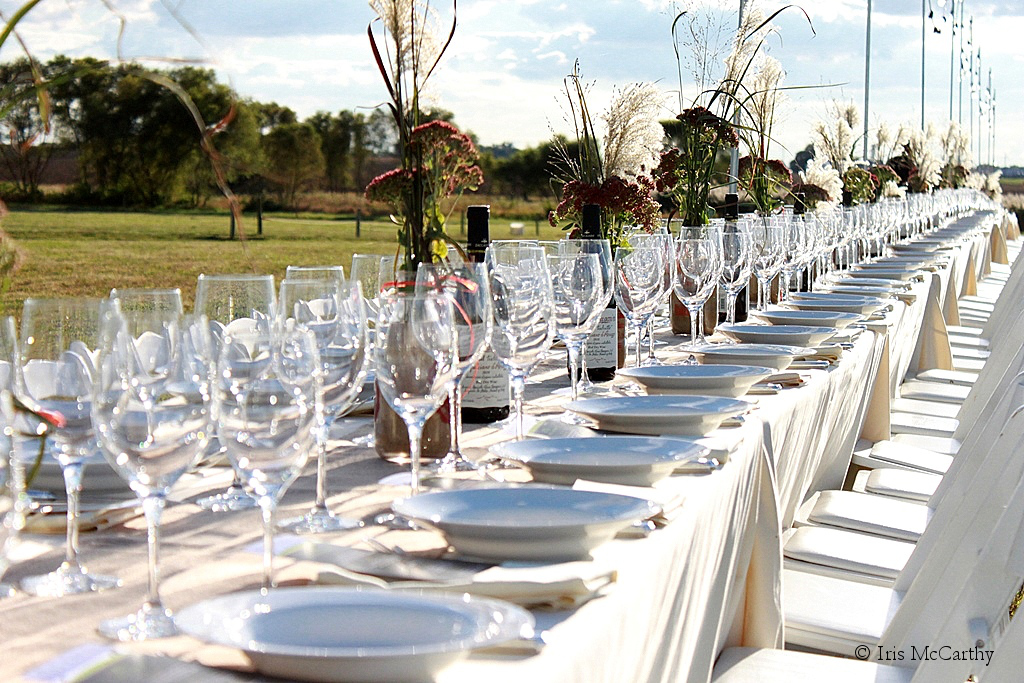 The outdoor communal table stretches for what seems like miles on the picturesque grounds of St. Brigid's Farm
More and more people are making a return to the land and opting to eat locally-sourced food which is a great boon to area farmers, purveyors, and food artisans. Field-to-Fork, hosted on the grounds of lovely St. Brigid's Farm in Kennedyville, MD is a farm-to-table dinner that celebrates those committed to keeping it local. What's even better is the fact that a portion of the proceeds from the event go to local charities–Saturday's dinner benefited the Maryland Food Bank. To date, Field-to-Fork has raised over $12,000 for area charities!
Talk about sensory overload–the food, the setting, the absolute beauty of the evening was almost too much to bear. Almost. In fact, rather than struggle to find the words to explain the event, I'd prefer to show you pictures (hover over the images for text):
[slideshow_deploy id='3547′]
A very special thanks to the Mid-Atlantic Dairy Association who generously provided complimentary tickets to the dinner for me and a guest.