One of the major perks of being a food writer is the scores of media passes, tickets, and invitations I get on a regular basis.  Obviously, I cannot attend all of the culinary events to which I get invited, but every now and then an event so epic comes along that saying no isn't an option.
When I received an invite from Philly PR whiz Kory Aversa (of Aversa PR) to attend the Flavors of the Avenue preview, I jumped at the chance. Flavors of the Avenue is one of East Passyunk Avenue Business Improvement District's (EPABID) signature events that highlights the many eateries that are located in the vibrant, up-and-coming community.
I spend much of my time dining in Philadelphia but, admittedly, East Passyunk Avenue is one of those areas that I have yet to fully explore.  Sure, I've occasionally run into Green Aisle Grocery for some locally-sourced items and their killer artisanal jams/butters/marmalades and I've certainly chowed down on some Mexican food at Cantina Los Caballitos and–prior to his departure–enjoyed George Sabatino's innovative dishes at Stateside but the rest of the Avenue's dining scene remains largely unfamiliar to me. It's a pity, really, because East Passyunk Avenue was recently named one of the "10 Best Foodie Streets in America" by FOOD & WINE Magazine (May 2013 issue).
Here's a recap of the tasting menus at some of the various participating venues:
Birra | 1700 E. Passyunk Ave. 267-324-3127 | birraphilly.com
Braised short rib ravioli | Bread pudding (both of these dishes were my personal favorites of the evening)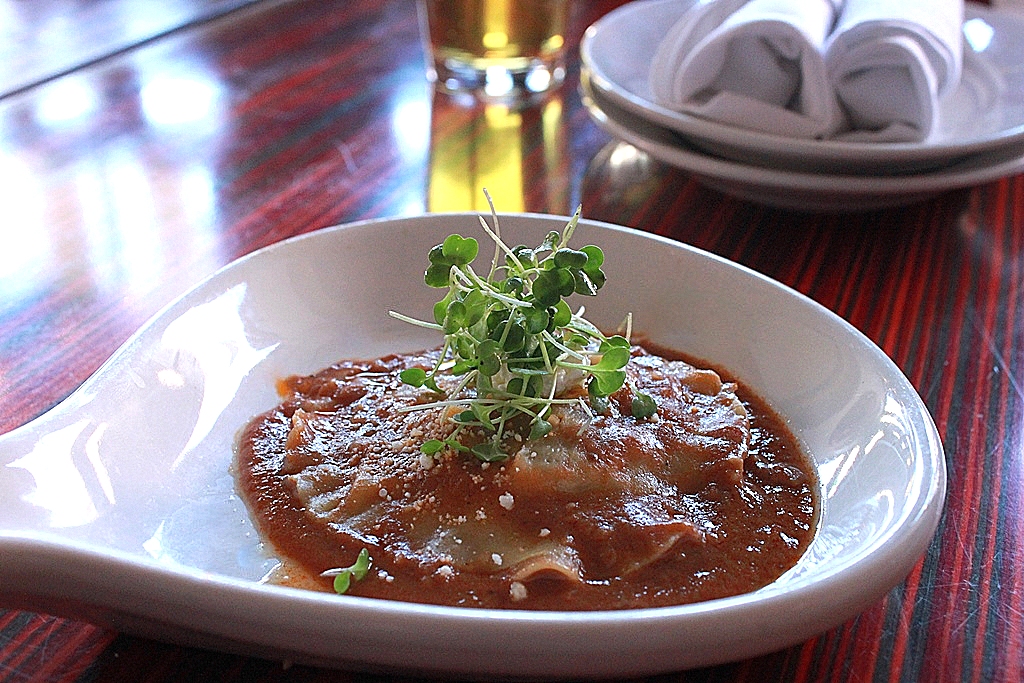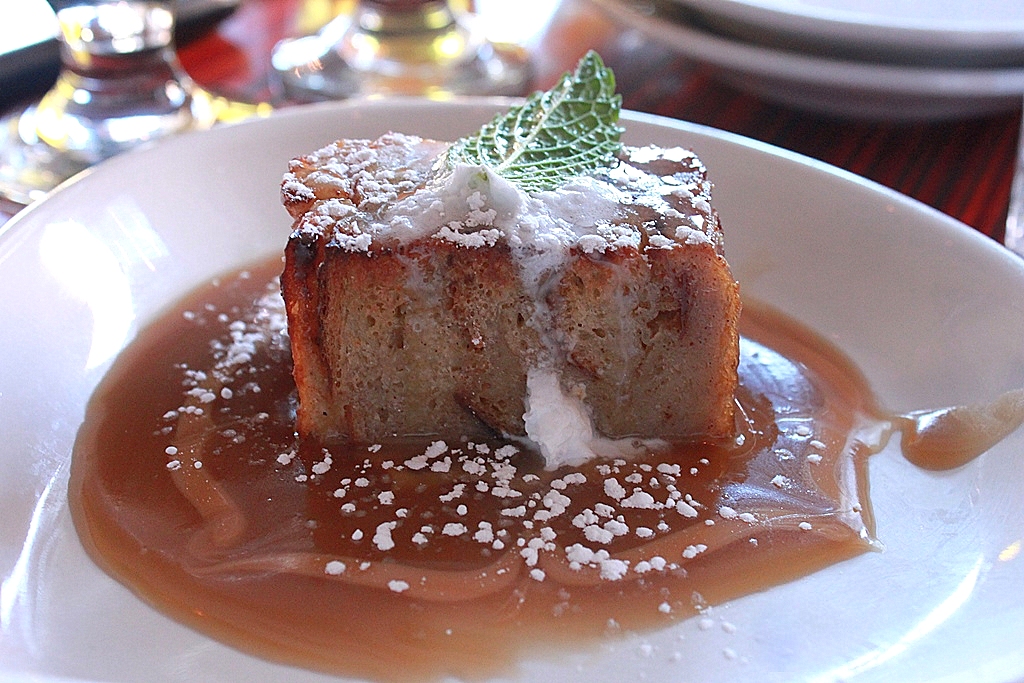 Paradiso | 1627 E. Passyunk Ave. 215-271-2066 | paradisophilly.com @ParadisoPhilly
Wild boar terrina on crostini with cherry | Prosecco, elderberry, & ginger cocktail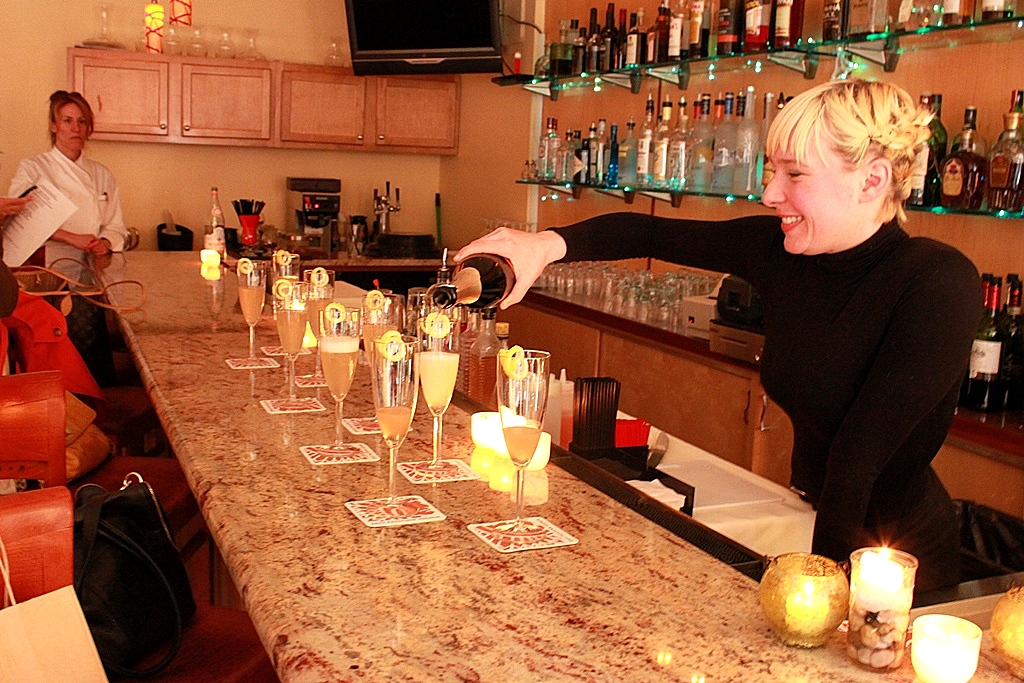 Mamma Maria Ristorante | 1637 E. Passyunk Ave. 215-463-6884 | mammamaria.info
Rigatoni alla Mamma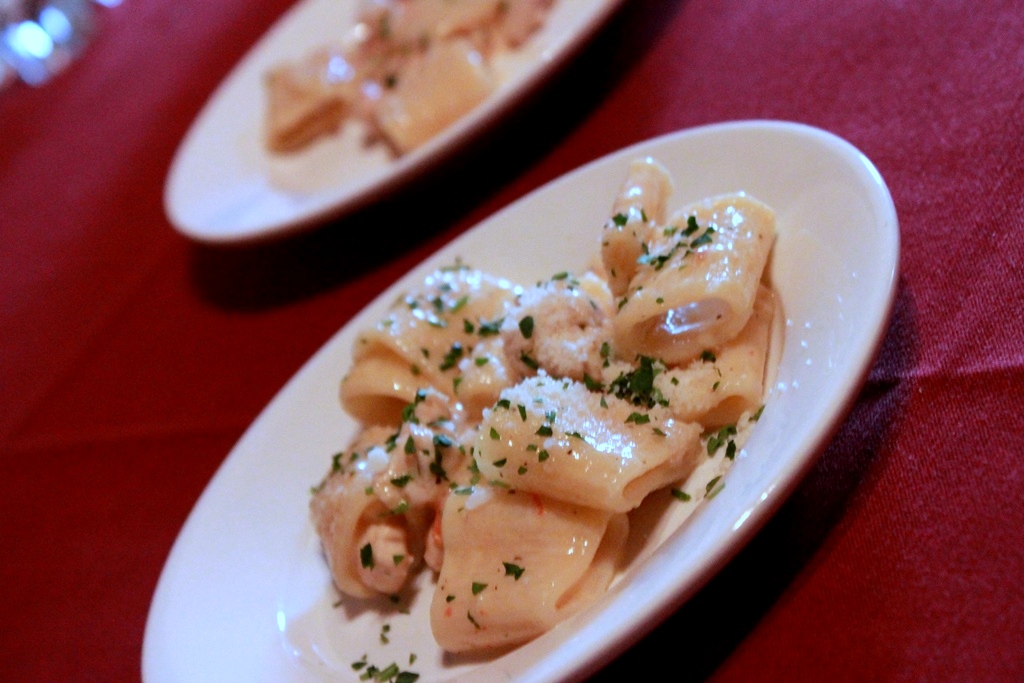 Cantina los Caballitos | 1651 E. Passyunk Ave. 215-755-3550 | cantinaloscaballitos.com @CantinaPhilly
Tacos al Pastor (pork, grilled pineapple, salsa) – not pictured | Blood orange margarita – not pictured
Plenty | 1710 E. Passyunk Ave. 267-909-8033 | plentyphiladelphia.com @plentyphilly
Roasted eggplant, Middle Eastern spices, sautéed mushrooms & onions, cacik (Turkish tzatziki) | Beef & chorizo meatballs, roasted poblano pepper, saffron aioli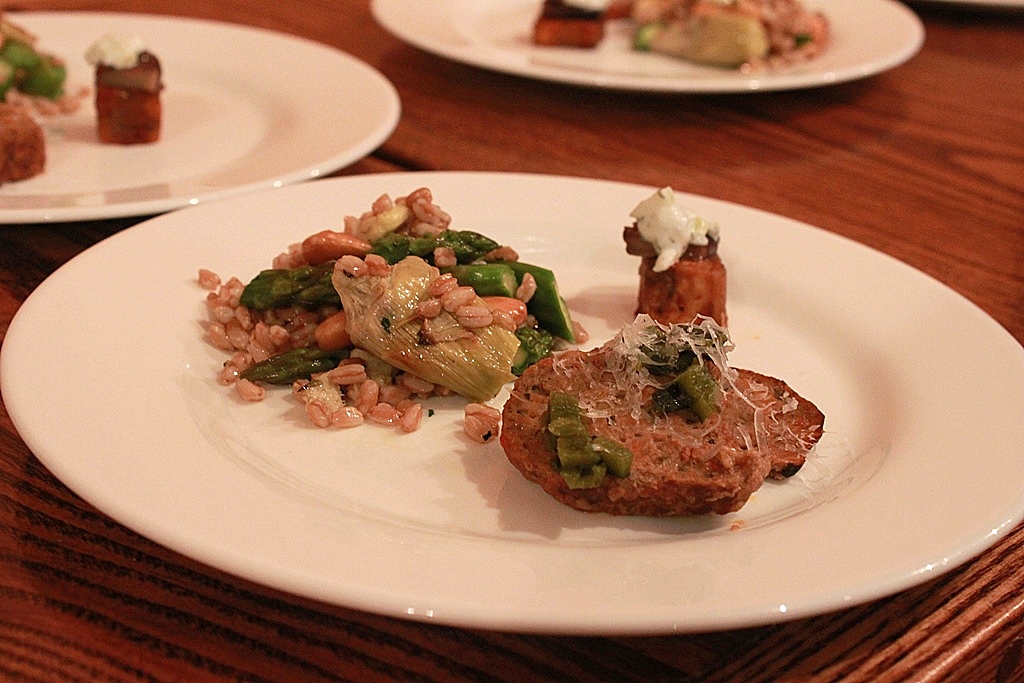 Lucky 13 | 1820 S. 13th St. 215-336-8467 | lucky13pubphilly.com
Dry-rubbed wings with spring salad | Kentucky Tea Cocktail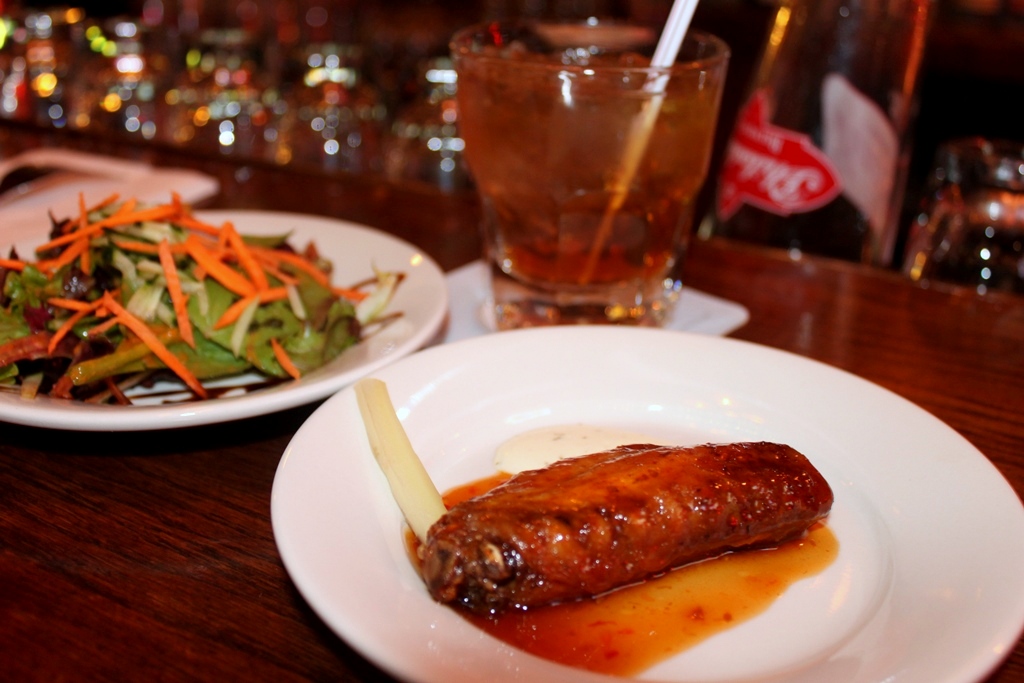 Ms. Goody Cupcake | 1838 E. Passyunk Ave. 215-334-2253 | msgoodycupcake.com @MsGoodyCupcake
Take Me Out to the Ballpark & Revenge of the Nerds mini cupcakes (not pictured) | Chocolate-covered strawberry & "Yo Adrian!" cupcakes (They were not part of the tasting menu, but I convinced owner Gigi to reopen her register to sell me two of her yummy creations.)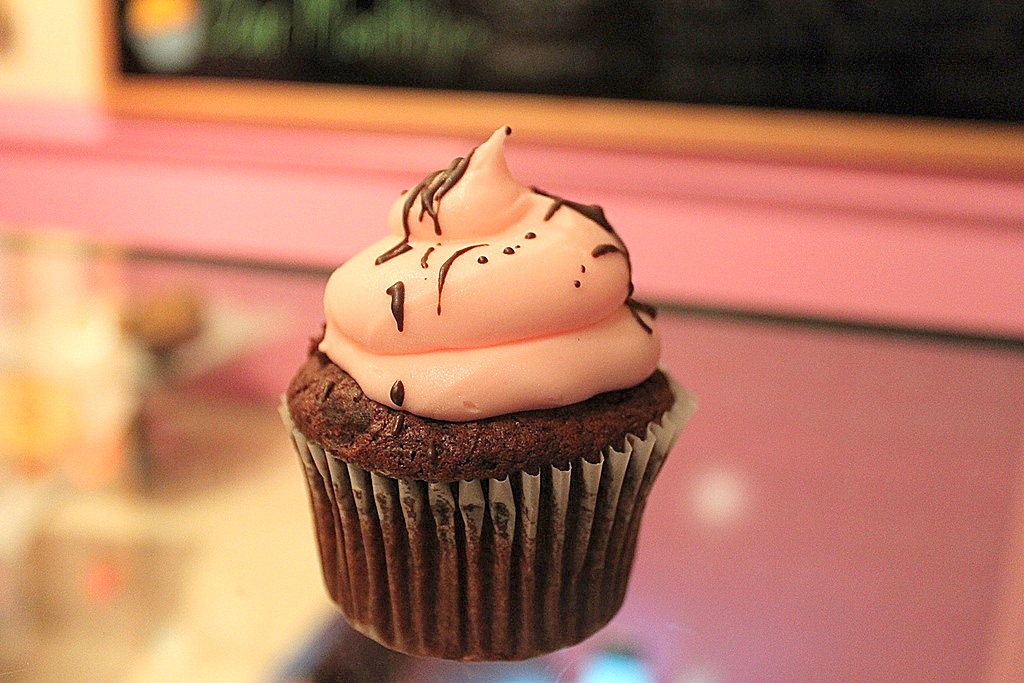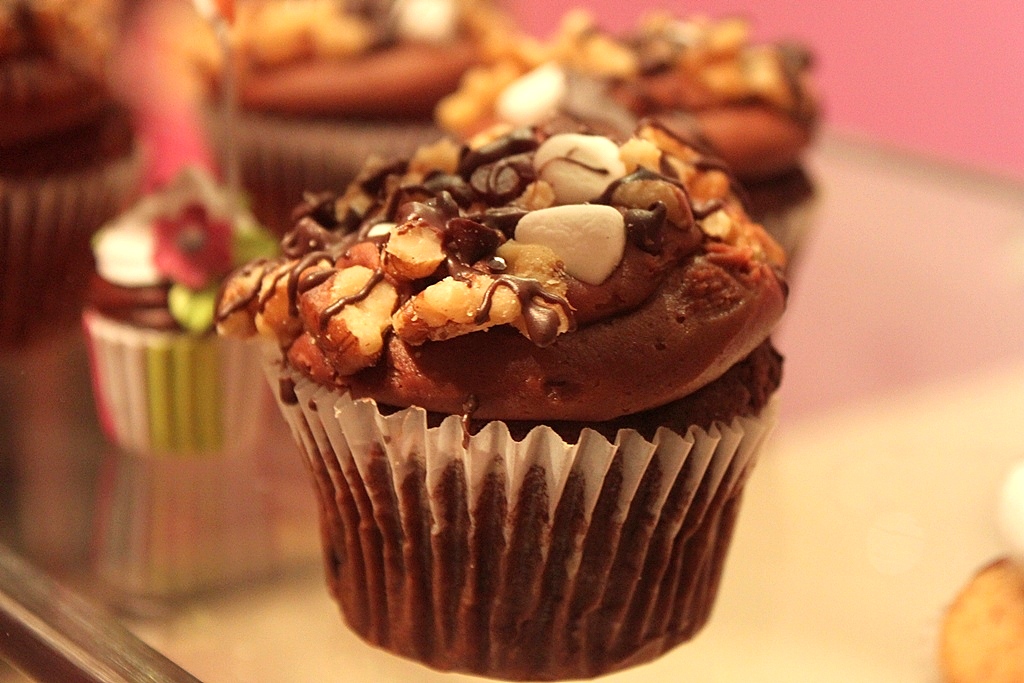 All in all, the night was a delicious primer on the amazing restaurants and food East Passyunk Avenue has to offer. Flavors of the Avenue will be held on Saturday, April 27th from noon – 4 PM; for ticket information and to see a list of participating, visit the website.