Happy Hour at Branzino: Tasting Stollenwerk's New Menu
Chef Mike Stollenwerk's abrupt departure from Fish sent ripples of disbelief through Philly's food community, leaving many to wonder where he would land. Turns out, Stollenwerk landed solidly on his feet with a pretty sweet gig at Rittenhouse BYO Branzino. Owner Luan Tota rolled out the red carpet for his new executive chef in the form of a newly renovated dining room and a 2,500 square-foot state-of-the-art kitchen which includes a preparation/curing area for housemade charcuterie. Not many chefs can attest to a welcome of such magnitude. Recently, Branzino hosted a happy hour tasting on its walled patio and guests were treated to some of Stollenwerk's new menu items.
The invitation promised an "informative happy hour" and I was looking forward to hearing the chef greet the crowd and delve into a discussion about his menu and the inspiration behind it. Unfortunately, Stollenwerk seemed painfully shy and didn't offer much in the way of a meet and greet, but I suppose sometimes it's better to let the food do the talking. The conversation may have been lacking but the food certainly was not.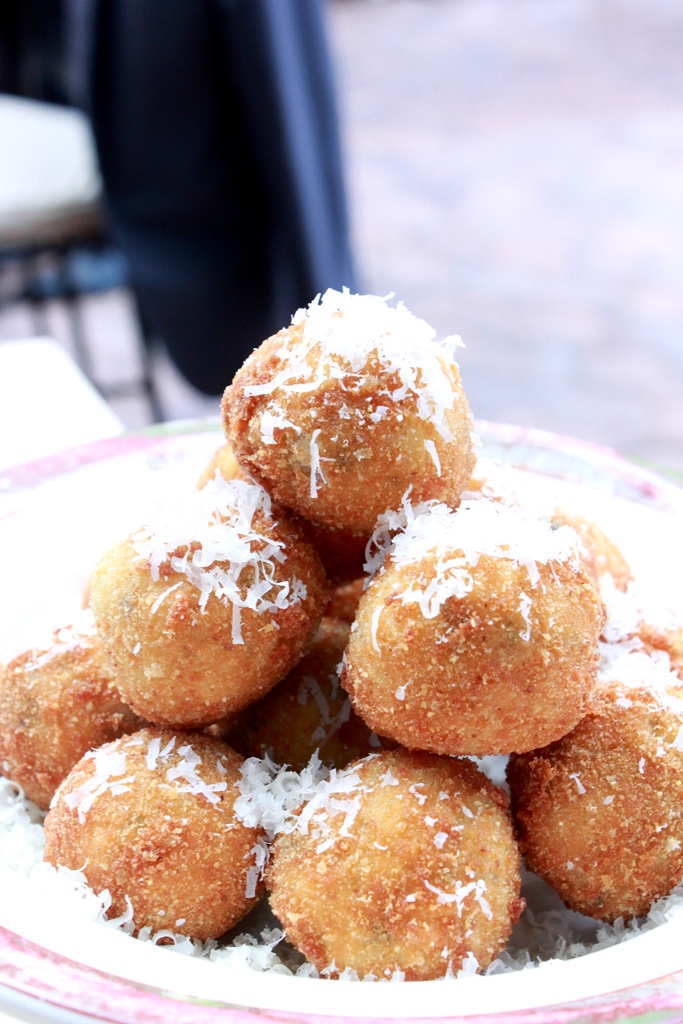 Truffled arancini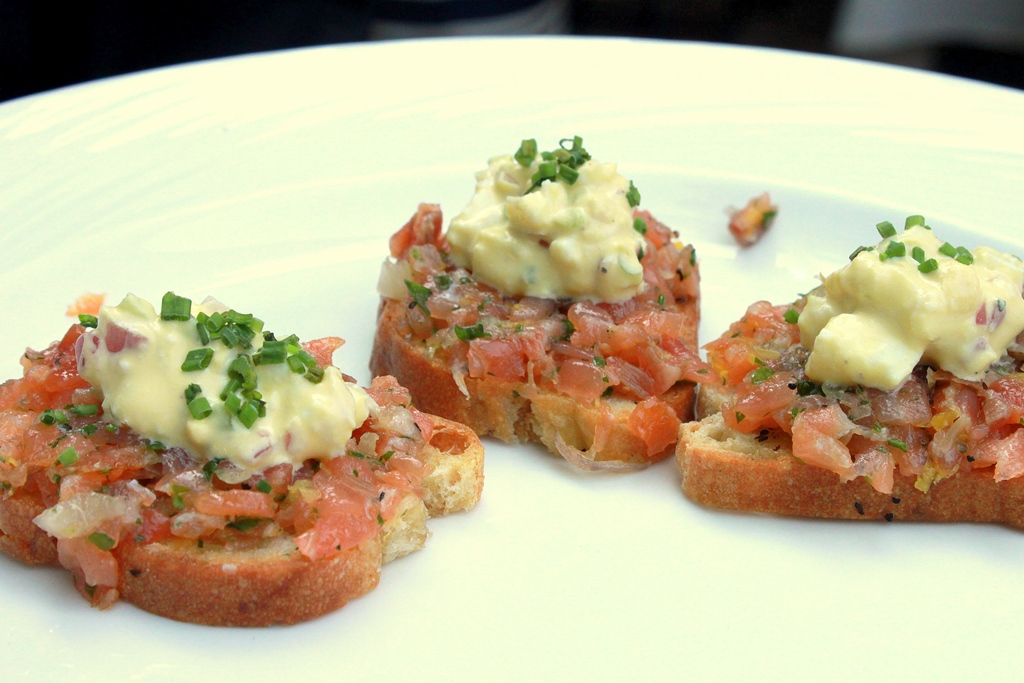 Salmon tartare toasts topped with egg salad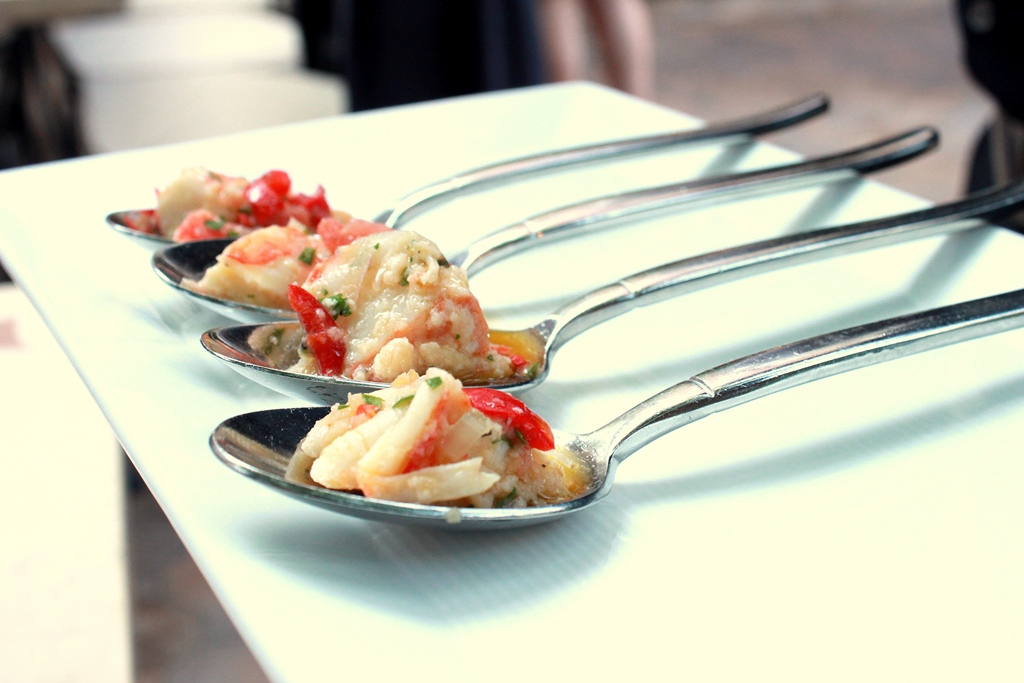 Shrimp ceviche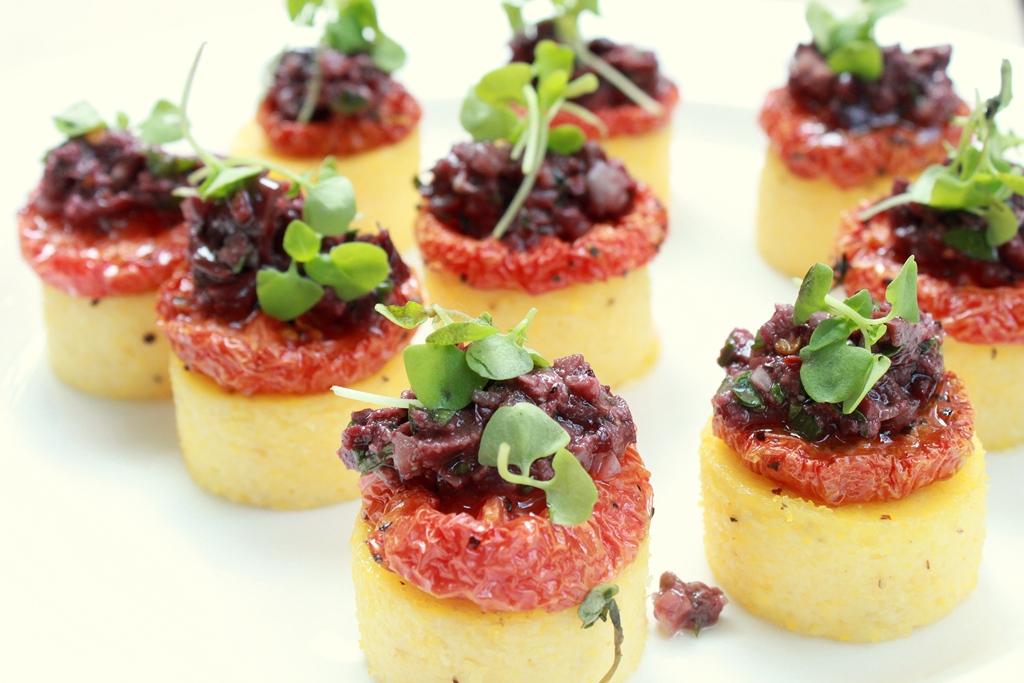 Warm polenta rounds with sundried tomatoes, olive tapenade and micro-basil