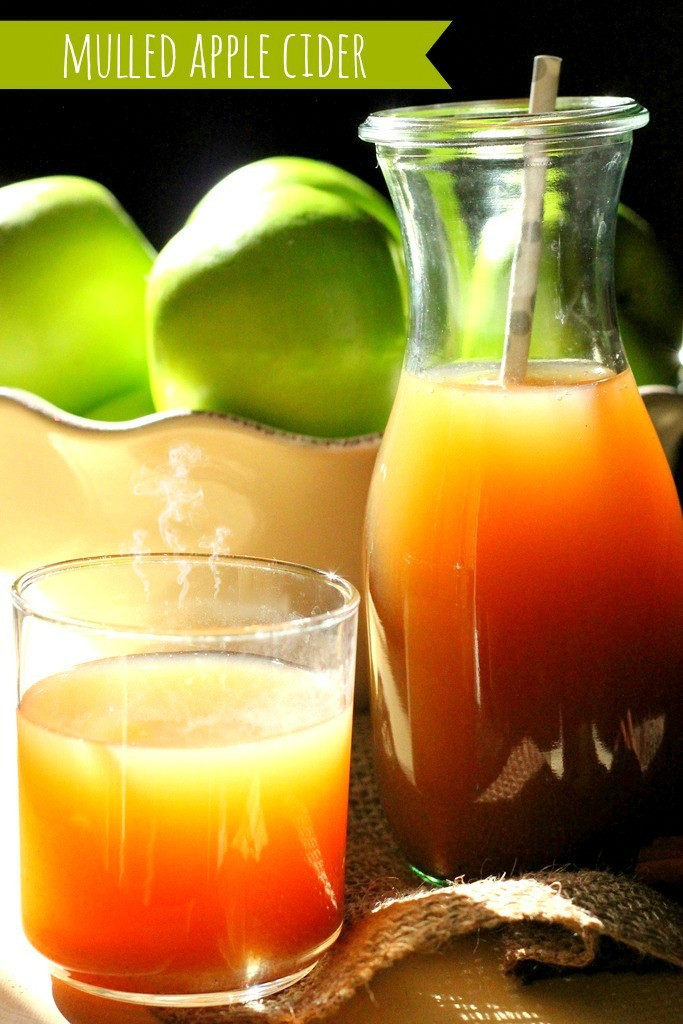 Left: Hot spiced cider (my preference) Right: Cold spiced cider
Finally, the temperature is dropping and fall seems to have finally found its stride. There have even been a few stray snowflakes spotted in my area. As a winter-born Sagittarius, I love this time of the year. This is hands-down my favorite food season. Wait. What? Food season? I absolutely love autumn and winter cooking–the jewel-colored produce, root vegetables, stews, soups, hearty dinners. I love it all. Oh, and did I mention apples?
I love apples–in savory and sweet dishes, desserts and soups. Recently, I went apple-picking and brought home more apples than seemed humanly possible to consume so I had to start somewhere. Nothing says autumn to me more than drinking hot spiced cider by the fire. (I occasionally like to pretend I'm the female protagonist in a Jane Austen novel.) On most chilly nights you can find my curled up on my couch under a blanket that may or may not be a Snuggie (I'll never tell) watching one of those sappy chick flicks (I'm looking at you Reese Witherspoon) with a huge mug of hot cider in my hand. And, yes, spiced cider can be served cold but people who prefer it that way are weirdos. I'm kidding. (Sort of.)
So, in the Great Cider Debate where do you fall?
Mulled Apple Cider
Print recipe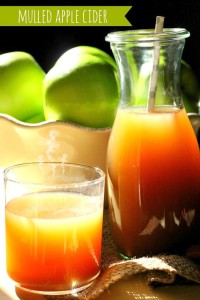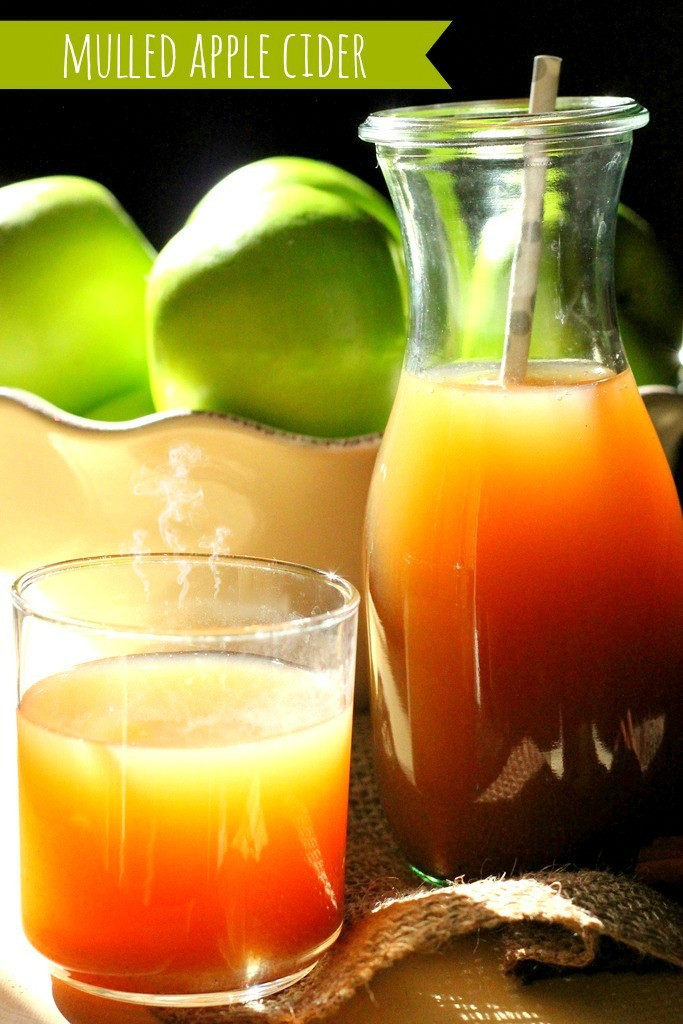 Ingredients
36 - 40 Large Apples, mixed (such as Honeycrisp, Granny Smith, or Gala)
3 Cinnamon sticks
1 teaspoon Ground cinnamon
1/4 teaspoon Freshly grated nutmeg
3 Whole allspice berries
1 tablespoon Whole cloves
1 Orange (thinly sliced)
6 - 8fl oz Dark rum (optional)
Directions
Step 1
Rinse apples well and cut into quarters. Using an electric juicer with a large bowl fitted underneath, press apples through to extract juice.
Step 2
Add juice and rum (optional) to a large pot and allow to simmer over low- to medium-heat; add spices, berries, cloves, cinnamon sticks and orange slices. (I added the whole berries and cloves directly to the pot, but you can also make a sachet by placing them in a bit of tied cheesecloth or use a tea ball infuser.)

* To pasteurize the cider (so that it will keep for approximately 3 weeks), heat to at least 160 degrees F. Otherwise, if not heated, cider will only keep for 1 week.
Step 3
Allow juice to simmer until thoroughly heated through. Remove from heat and strain through a colander. Pour into a heatproof glass container. Will yield approximately a gallon of juice.