Home to one of the youngest populations in Europe, approximately 45% of Dublin's citizenry is under 26 years old which normally contributes to the complete obliteration of a country's old traditions (including its culinary history). Thankfully, the city is a beautiful mélange of old and new—from traditional pasty (European term for pastry) shops to hipster gastropubs—there's room for everyone on the Emerald Isle.
During my visit, I was determined to taste my way around the city and discover, bite by bite, what makes the country's culinary tapestry so rich. This is my adventure…
XXX
If there was such a thing as the Chocolate Olympics, Butler's would take home the gold—with Belgium and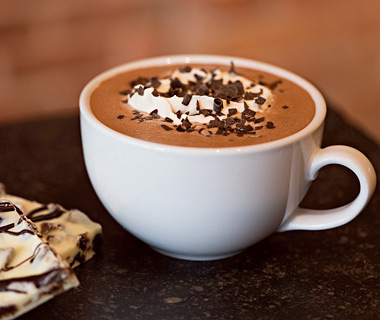 Germany as runners-up. I spent a couple of mornings at a bistro table by the window having breakfast at this tiny café and indulging in scones and rich, frothy hot chocolate while watching Dubliners go about their day.
As a chocolatier, Butler's handcrafts truffles, candies, and pralines in addition to a variety of hot chocolates and cappuccinos.  The glass counter showcases some of the city's most decadent sweets—some of which are made with very innovative ingredients.
XXX
Admittedly, I have a sweet tooth so it's hard to resist the indulgence of chocolate and I'm convinced that there is nothing better than a mug of hot chocolate on a cold, rainy day (of which Ireland has many). At Butler's I drank white hot chocolate and flat whites (a drink identical to a latte) but when I stumbled upon The Sweetest Thing, I had a velvety, creamy traditional hot chocolate with homemade pink marshmallows and milk chocolate shavings—perfect for those days when you're stuck indoors.
XXX
Hanley's sells the most amazing pasties—no, not those kind of pasties.  Pasties (pronounced pass-tees) is a generic term that refers to any kind of baked pastry crust stuffed with filling—think of it as an incredibly
tasty Hot Pocket.  Traditional pasty fillings include beef, diced potato, rutabaga, and onion but today Irish eateries are catering to the younger set with a variety of fillings—even vegan and vegetarian options.  Traditional or new school, Cornish pasties are portable and tasty and the perfect takeaway (takeout) food.
XXX
J Hick & Sons | Rear 15A, Georges St. Upper,  Dún Laoghaire, Co. Dublin
You can't go to Ireland without having bangers and mash (sausages and mashed potatoes) and the well-known pork butcher shop J Hick & Sons sells local restaurants the best pork in the city—perfectly spiced.  At the Terrace Bar in Mespil Hotel, they're served with caramelized onions, Irish mashed potatoes, and a rich Bordelaise sauce.
XXX
In Dublin, Leo Burdock is the equivalent of McDonald's.  There are several dotted around the city; however, the original location is nestled on a narrow side street not far from Christchurch.  If you blink,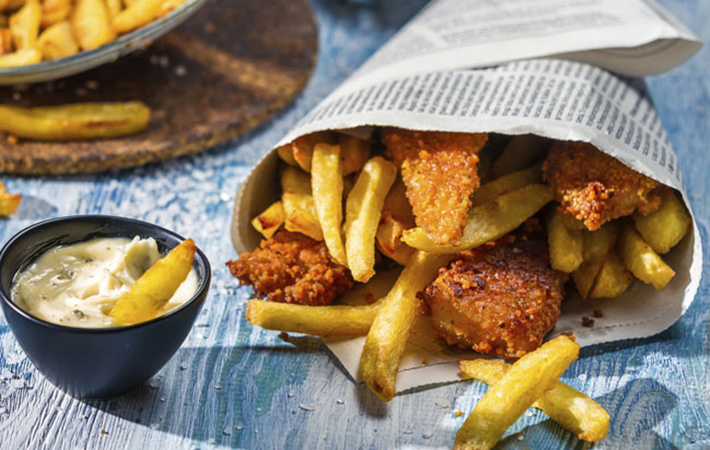 you'll miss it and it is takeaway (takeout) only but most people grab their paper-wrapped fish and chips and head to the park across the street.  It doesn't get more traditional than this.
XXX
Panama Bar | 30 Bachelors Walk, Dublin 1
In Bachelors Walk, there is a deceptively large bar with live DJs, plenty of Guinness, and a menu full of classic and fusion dishes.  I tried the Mediterranean potato jackets which are nothing more than what we Americans call potato skins.  Topped with marinated Mediterranean vegetables and Irish farmhouse cheese, the jackets were a welcomed twist on the classic.  On another day, I also tried the fish and chips.  While not as tasty as Leo Burdock, it was a solid dish–simple and straightforward.
XXX
Matt the Thresher | 31-32 Lower Pembroke St., Dublin 2
Despite the odd name, City Centre South's newest gastropub (formerly The Pembroke) is a popular haunt and serves playful and creative fare that borrows bits and pieces of many countries' dishes—from a unique hummus and pita to Thai chili prawns.  The pub is gorgeously appointed and offers live music nightly—definitely the spot to see and be seen.