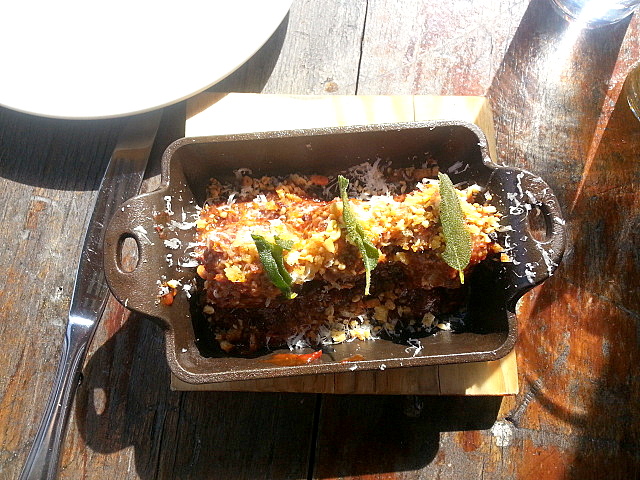 Seriously, is there any food more perfect than the meatball? When done right, there's no need for pasta or any other accompaniment. This weekend, it was my meatball craving that had me running to one of my favorite places. In Riva, located in East Falls right along the banks of the Schuylkill River, offers not only outdoor dining and amazing views but also some of the best Italian food in the city. Obviously, there's no shortage of 'red gravy' eateries in the area and competition is steep but In Riva and its menu created by Philadelphia native Arthur Cavaliere holds its own and then some.
A sunny Saturday afternoon found me dining on the front enjoying the addictive whipped ricotta topped with roasted onions and rosemary served with grilled country bread. It's simple but ricotta and toast has to be one of my favorite dishes of all time. (Side note: Barbuzzo does a similar dish with sheep's milk ricotta, bread and figs that ranks right up there with In Riva's savory version.) The silken ricotta and thick slices of bread could serve as a meal on its own but, trust me, you don't want to stop there.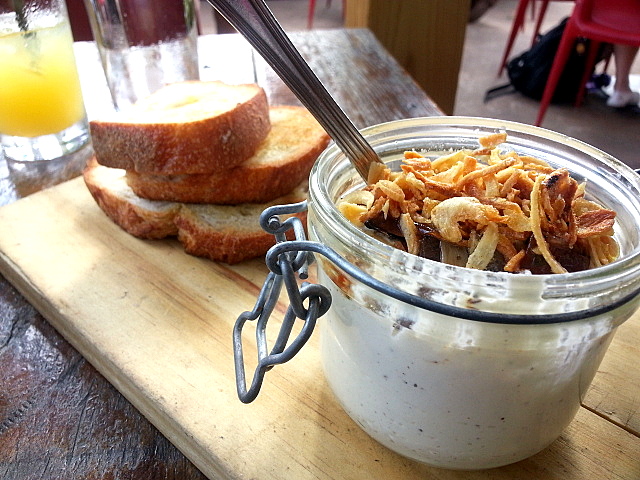 A beet panzanella (a classic Italian bread salad) is one of those everything-but-the-kitchen-sink salads that blends several different components–in this case arugula, frisee, fennel, basil, goat cheese, pistachios, beets and housemade croutons tossed with a creamy dressing. Somehow, it all works. Beautifully.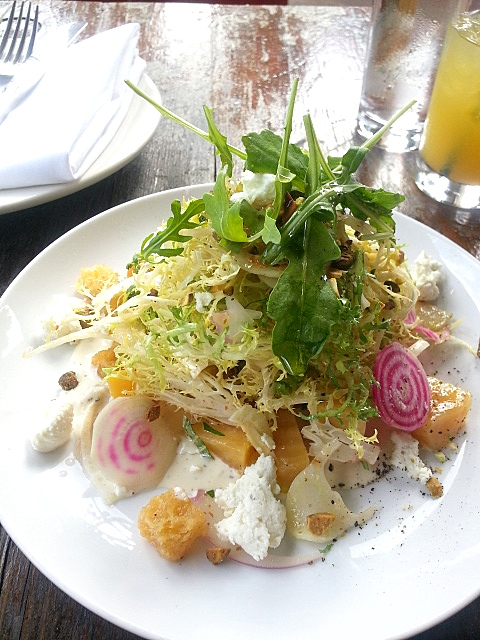 With the weather cooling down and the arrival of my favorite season, there was no better way to relax and enjoy one of the best meals I've had in a while. Each visit to In Riva reminds me why it remains one of my all-time favorite places in the city.