In the food world, using mascots to hawk wares is nothing new–it's been a marketing tactic employed by restaurants and food companies for years. Though McDonald's recently introduced this epic fail of a mascot to market its (un) Happy Meals to kids, its famous clown-in-chief, Ronald McDonald, is still one of the most recognizable mascots in the world.
Recently, the Ferrara Candy Company–maker of such iconic candies like Red Hots, Atomic Fireballs and Original Boston Baked Beans (OK, maybe that's only iconic if you're a 70 year-old grandma with a taste for odd confections)–decided to update their Lemonheads mascot. The original (see above) was a simple, friendly disembodied head with a giant smile and a cute little bowtie–it kind of looked like a lemony soda jerk from the 50s and 60s and inspired a kind of feel-good yesteryear nostalgia.
But the powers that be at Ferrara have opted to get edgy with its marketing and reach out to the hipster demographic (who I'm sure only eat Lemonheads ironically) and give their beloved mascot a makeover and the results are–well…
FRIGHTENING
NIGHTMARE-INDUCING
DOWNRIGHT SCARY
Seriously, see for yourself…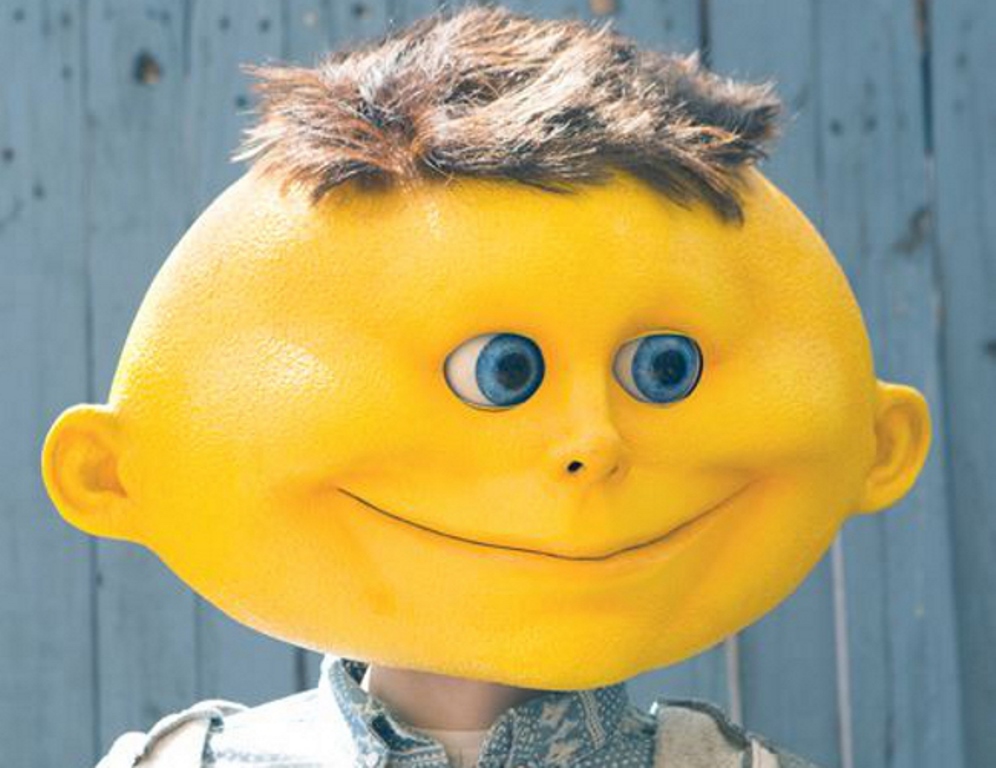 Holy, f**kballs, what is this?!?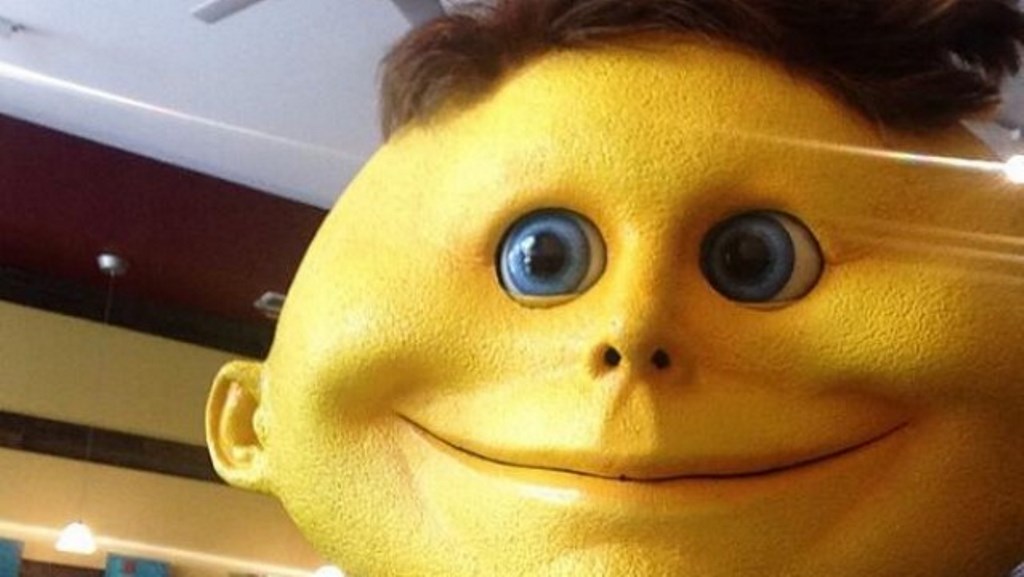 Here's an up-close shot of this monstrosity in case you don't want to sleep tonight.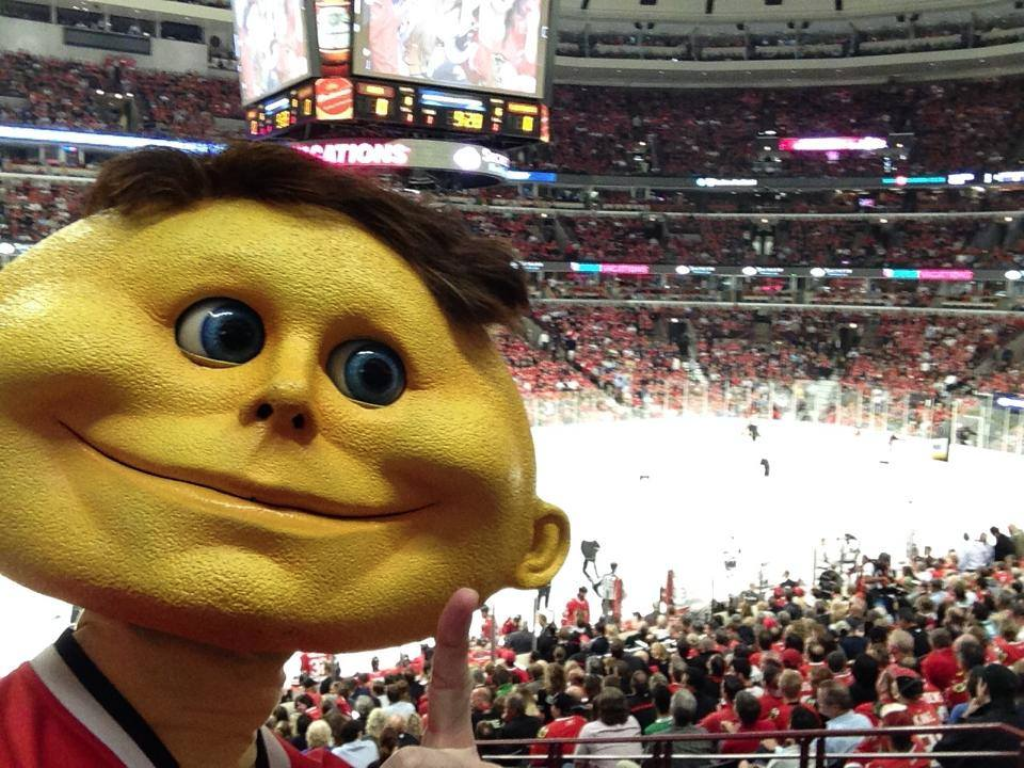 In an attempt to seem cool and relevant, Ferrara Candy Company thought unleashing this thing on the general public was a good idea.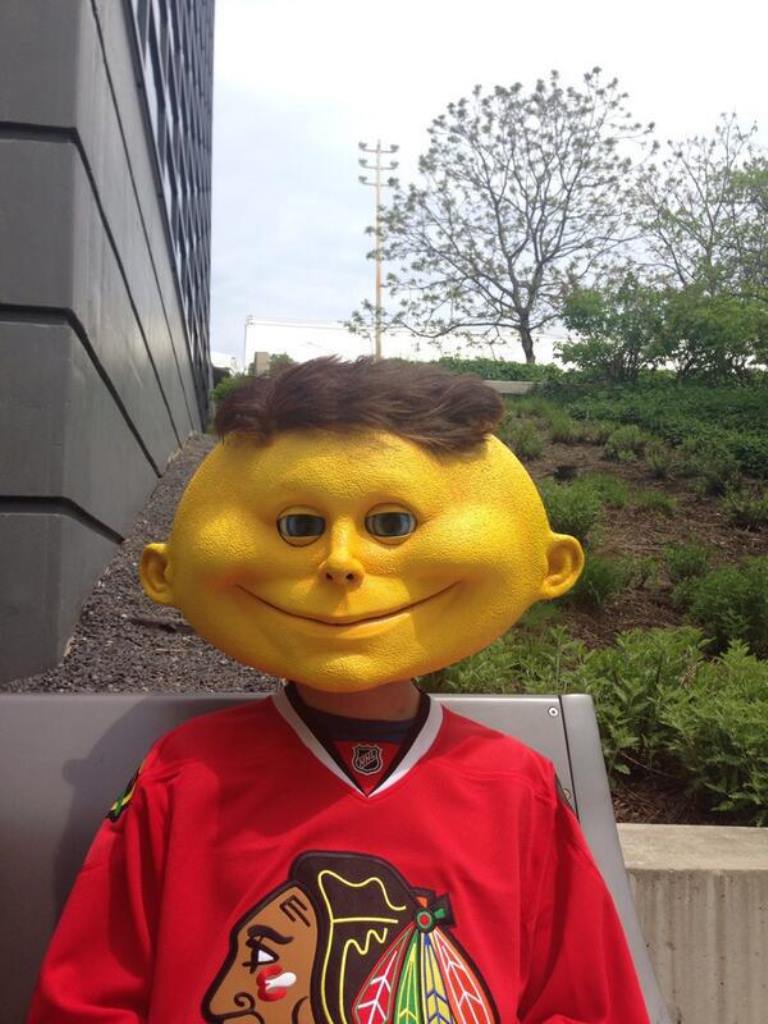 I guess this is his "smoldering, come hither" look–either that, or he's high.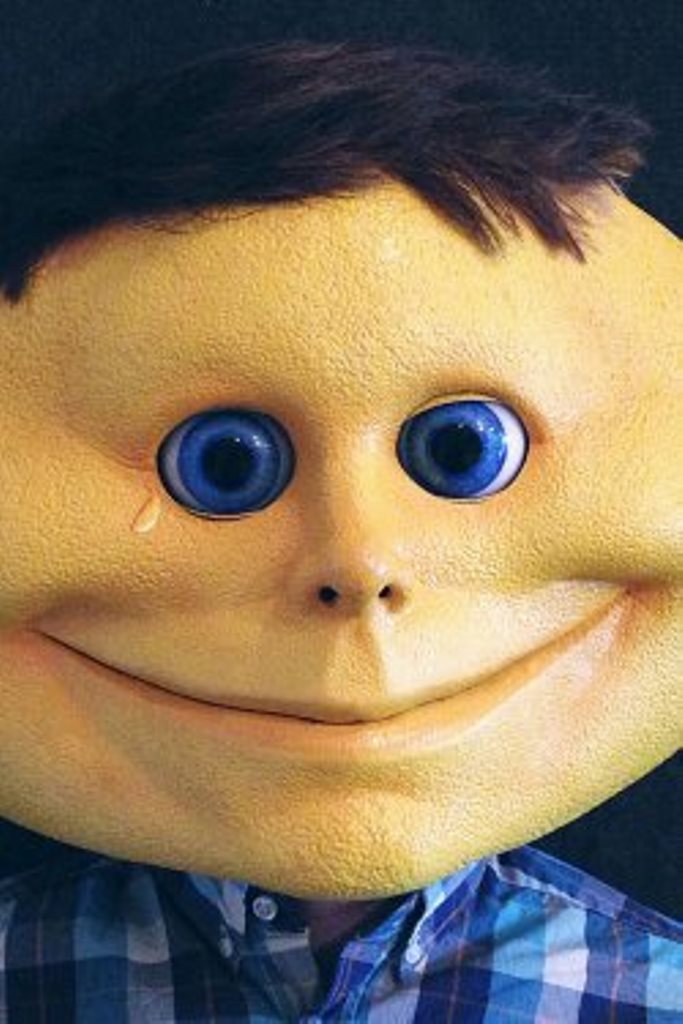 After the backlash and public outcry criticizing the new mascot's look, the candy company released this crying photo. Poor monster.
Just in case you're into this kind of thing, Lemonhead (yes, that's the mascot's actual name) has a Twitter page. Follow (or harass) him @Lemonhead where you will be treated to such gems like "Suns out, guns out" (a grainy photo of the hot lemony mess flexing in a tank top). You can thank me later.