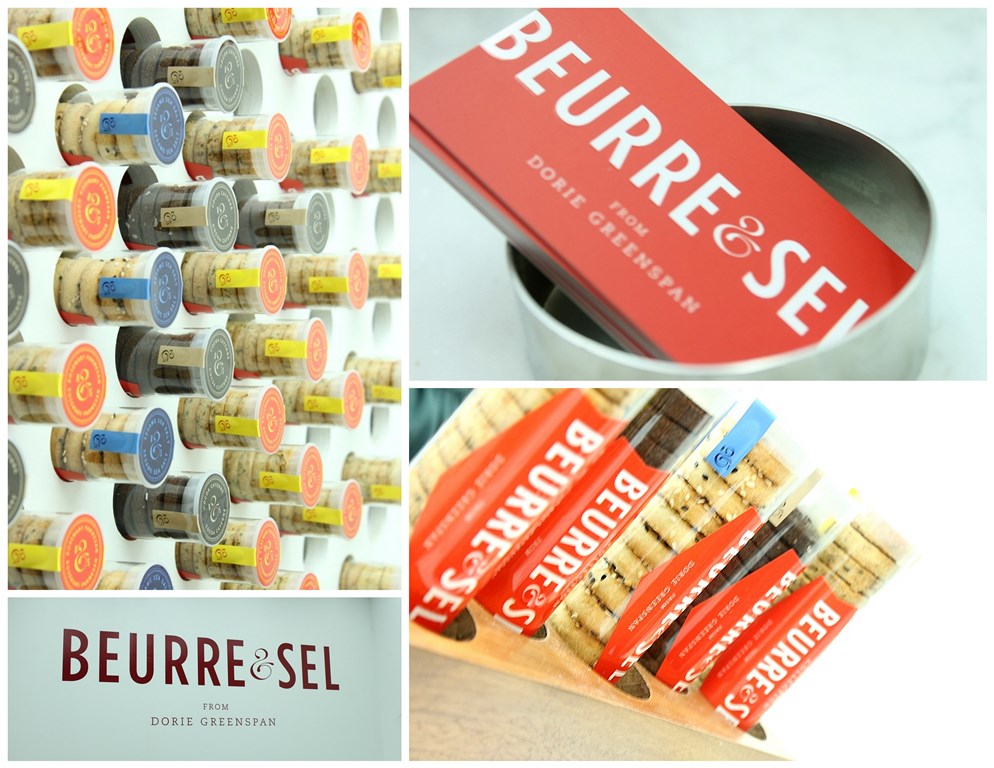 I. Love. Cookies.
Seriously.
But I cannot stress the fact that I'm not a baker enough.  And when I say I'm not a baker, not only do I mean I'm not a professional baker but I mean even the simple task of baking boxed brownies requires skills that escape me.  Baking is far too precise a science to wrap my 'pinch of this/pinch of that' brain around.  Who has the wherewithal for adding the exact amount of anything to a recipe?  In my kitchen, the most underutilized tools have always been the measuring cups and spoons.
It's sad really and, as if to add insult to injury, I was born with a raging sweet tooth.  Perhaps it's nature's way of protecting me from myself; if I could indeed bake all of the confections I crave, I would probably tip the scale at an obscene number.
So it is with great admiration that I read über-baker Dorie Greenspan's cookbooks; she is the reigning doyenne of New York's cookie scene (yes, there is a such thing) and co-owns cookie haven Beurre & Sel with her son Josh.  Her books Baking with Julia, Baking, and Paris Sweets  are the stuff of which the sweetest dreams are made.  They are also staple books in my odd collection of pastry and baking cookbooks–a collection that is odd only because I can never muster enough moxie to attempt to recreate any of the recipes.
Mercifully, Beurre & Sel is a beacon of hope to inept bakers and cookie monsters like myself.  Categorized by 'Cocktail Collection' and 'Sweet Collection,' each cylinder of perfectly symmetrical cookies is a thing of wonder.  Flavors like sesame sea salt and cocoa cayenne are the perfect foil to a glass of wine and offer the subtlest hint of sweetness while Greenspan's famous World Peace Cookies and port jammers provide the sugary sweetness typically associated with cookies without being treacly.
Beurre & Sel's sparse environs at Essex Street Market on the Lower East Side may be a cause for concern to those looking for an in-your-face, over-the-top experience but for the serious confection connoisseur, the impossibly tiny shop with its ingenious cookie wall is a little slice of heaven. In fact, with the number of B&S cookie cylinders I've collected I'm thinking of building my very own cookie wall in my kitchen.
Of course, the cylinders will have to be content to remain empty because, remember, I don't bake.