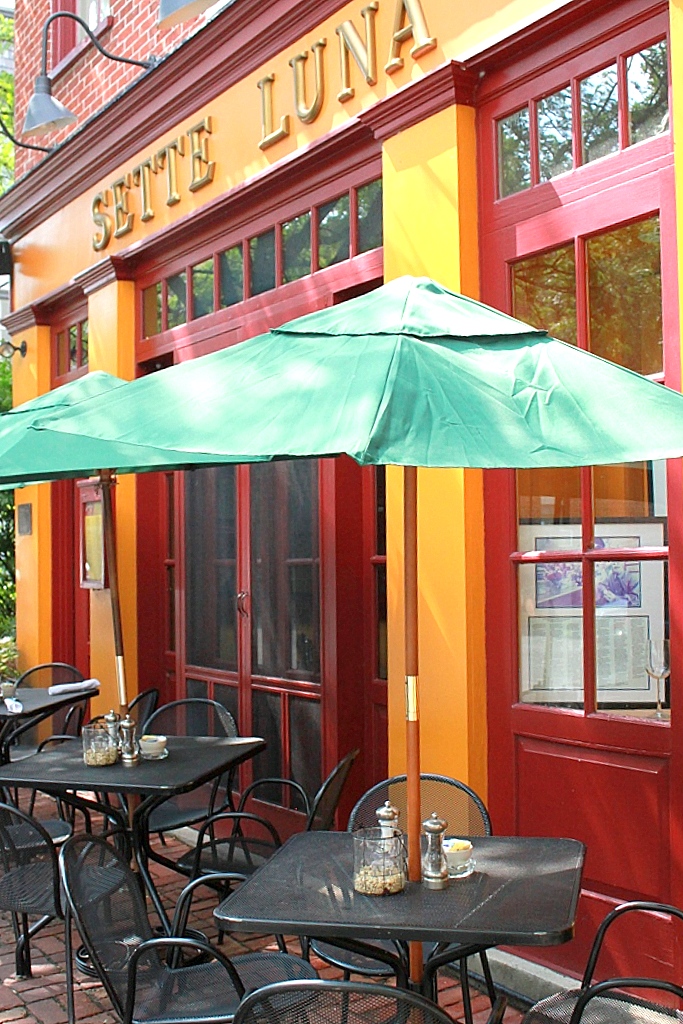 I figured since I just landed a new gig writing for this publication, I better start spending more time eating in the Lehigh Valley. (Shameless plug: Be on the lookout for my new food column debuting in early 2014–until then, I'll be penning the 'Eat This/Drink This' column through the end of this year.) The Valley itself, like the small towns of which it's comprised, has always touted a pretty traditional–if not pedestrian–food scene. That is, until a food revolution stormed the area in recent years and has slowly begun to reshape the dining landscape. While a visit to institutions like Easton Baking Company and Aladdin in Allentown still delivers, the life that new (and new-ish) eateries inject into the area is exciting to observe.
With its colorful façade, Sette Luna sits in the heart of Easton's historic district and offers diners rustic Tuscan classics including a host of antipasti, salads, pizzas and pastas. A Sunday jazz brunch with plates like the Tuscan Benedict (a beautifully rendered take on the classic), a spinach and tomato frittata and eggs in purgatory is reason enough to shake off weekend laziness and grab a table at the downtown trattoria.
On a recent visit, a chilled yellow pepper soup topped with lump crabmeat and a chiffonade of basil served as a perfect summertime starter and got the palate ready for one of the day's specials–a half of pizza Bianca (Bianca is one of the restaurant's signature sauceless pizzas made up of olive oil, spices and four imported cheeses) and a simply dressed arugula salad. The thin, wood-fired pizza arrived expertly blistered and topped with sopressata and gorgonzola (yes, in addition to the 4 base cheeses) and though the pie differs from its Neapolitan cousin, it still holds its own.
If a trip to Tuscany isn't in your foreseeable future (or budget), a visit to Sette Luna is in order.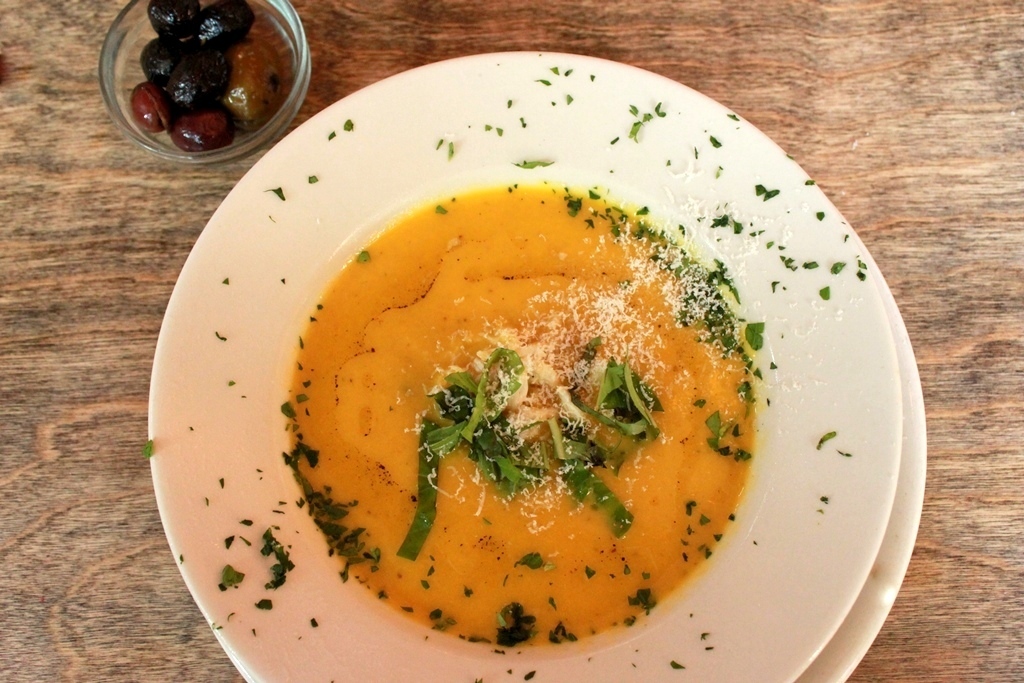 Chilled yellow pepper soup topped with lump crabmeat, a chiffonade of basil and pepper oil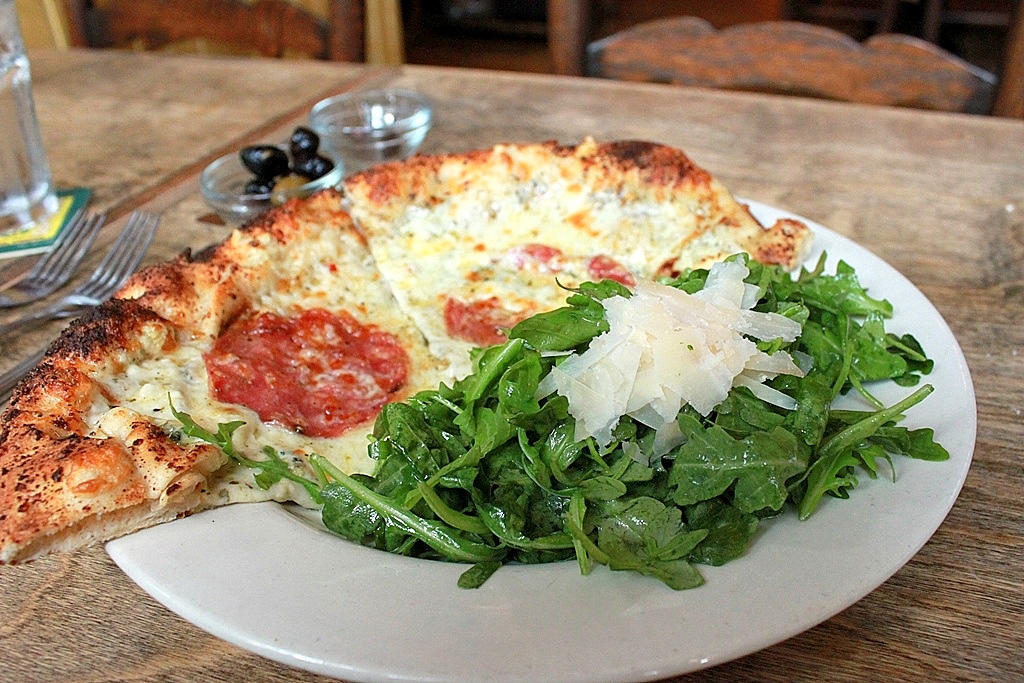 A half of pizza Bianca topped with sopressata and gorgonzola with a side salad of simply dressed arugula