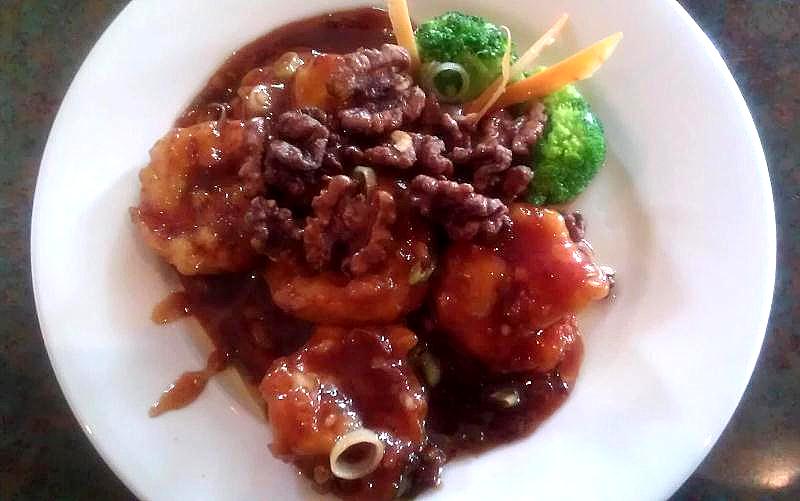 For over 15 years, Chinese stalwart CinCin–whose name literally translates to "fresh spirit of springtime"–has been a Chestnut Hill staple and has garnered a legion of fiercely loyal patrons.  It would be nearly impossible to coax humble and soft-spoken owner Michael Wei into taking credit for introducing suburbanites to Asian-French fusion cuisine, but it's true–Wei is to Chestnut Hill what Margaret Kuo and Susanna Foo are to the Main Line and Center City.
Opened in 1996, the menu describes its fare as "Chinese kissed with French" and while newer establishments and chefs are engaging in a bit of kitchen wizardy with experimental food and techniques, CinCin chef James Huang pays homage to old traditions with a menu of Asian classics with a decidely French flair.  On a menu where mushroom and chèvre streudel shares space with balsamic vinegar-tinged, brandied Peking duck, Chef Huang successfully fuses two cultures.  A recent lunch at the Chestnut Hill landmark revealed a few missteps but also offered a number of bright spots that made it evident why the eatery has been a consistent contender for over a decade.
It has been my experience that there are typically two types of service in Asian eateries–effusive and friendly or brusque and cold-shouldered.  Obviously a devotee of the latter, an elderly female hostess seemed a little perturbed that it was her duty to actually greet patrons–my arrival was obviously an annoyance as she offered me a half-hearted greeting that hovered somewhere between "hi" and "hey."  Another gentleman actually seated me in the almost comically outdated pink dining room (complete with pink fan-folded napkins).  My waiter, hurried and flustered, seemed to be in a rush even though the restaurant wasn't anywhere close to being full.  I'm aware that this isn't normal behavior or the level of service at CinCin which is the only reason why I didn't leave.
An order of "dumplings two kind" from the seasonal summer menu was a disappointment–beautiful and well-constructed but lacked any seasoning in the pork and lobster fillings.  The accompanying scallion-studded dipping sauce was a tad too vinegary, but the kimchi and cucumber salad was bright and tangy.  Shrimp with honey walnuts proved to be the savior of the meal by avoiding the typical pitfall of an overly sweet sauce.  The sauce, of which I could have drunk a gallon, was a rich amber-colored, savory delight that didn't drown out the delicate taste of the shrimp; the housemade honeyed walnuts weren't sickly sweet and provided interesting texture to the dish.
Having no room for dessert from the menu, a customary chocolate-dipped fortune cookie predicted I "would do well to expand my business" and when it comes to business, owner Michael Wei noted in a recent interview that CinCin will continue to be a part of Chestnut Hill's dining landscape for years to come.  Good fortune for the area, indeed.