Memphis has barbecue, Philadelphia has cheesesteaks, Maryland has crabcakes–you get the idea. And, of course, New England famously has lobstah and chowdah (probably just as famous for their phonetic pronunciation as they are for their taste), but who knew the area is a pizza lover's haven?
I certainly didn't.
In fact, the best meals I had during my recent trip were eaten at pizzerias not seafood shacks. I know, I know–it's practically sacrilege to admit that and I'm sure I've violated some New England culinary code but it's true. There's some serious 'za making going on up North.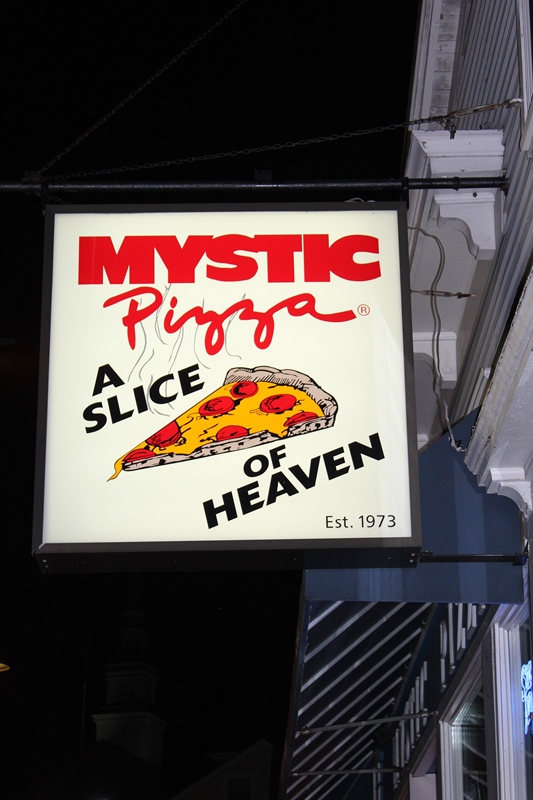 I'm a child of the 80's and, sure, I loved watching Julia Roberts in the eponymous 1988 movie Mystic Pizza and was aware that the pizzeria is a real place but did I really understand how unbelievable the pizza is? No way. Brooklynites beware: You will most likely not appreciate the thick-crusted, saucy, gooey pie and will not acknowledge it as "real" pizza; the slices are rather squat and do not at all resemble your long, thin foldable slices. Though it remains a tourist attraction and sells branded kitsch, Mystic Pizza churns out awesome pies (albeit a tad greasy) and is, as its slogan boasts, "a slice of heaven."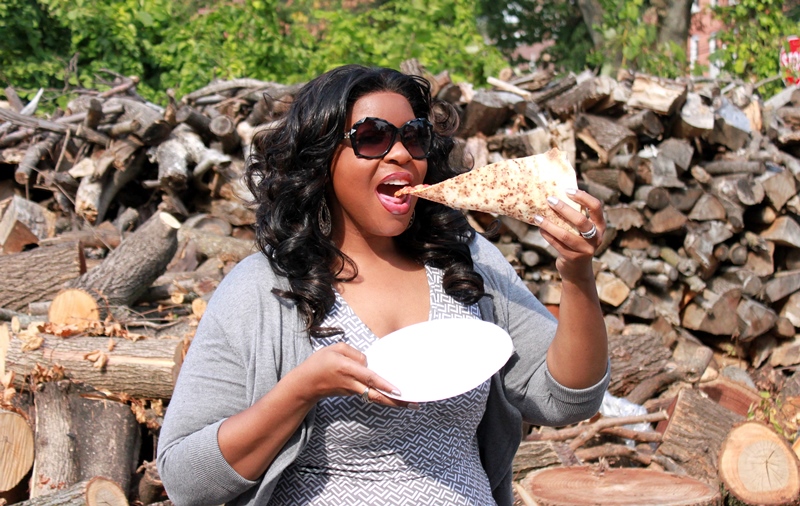 At first glance, this pizzeria looks like a lumberjack's backyard with its mile-high woodpile. That's right–there's a huge woodpile of tree logs in front of the restaurant and that's because the late-night pizza joint is equipped with a heavy-duty wood-burning oven that perfectly blisters pies in a matter of minutes.  The long, foldable slices are lightly sauced and topped with a minimal amount of cheese. With a variety of toppings and signature pies, it's easy to see why this place is just as popular as the legendary Frank Pepe (which, unfortunately, I didn't get a chance to visit).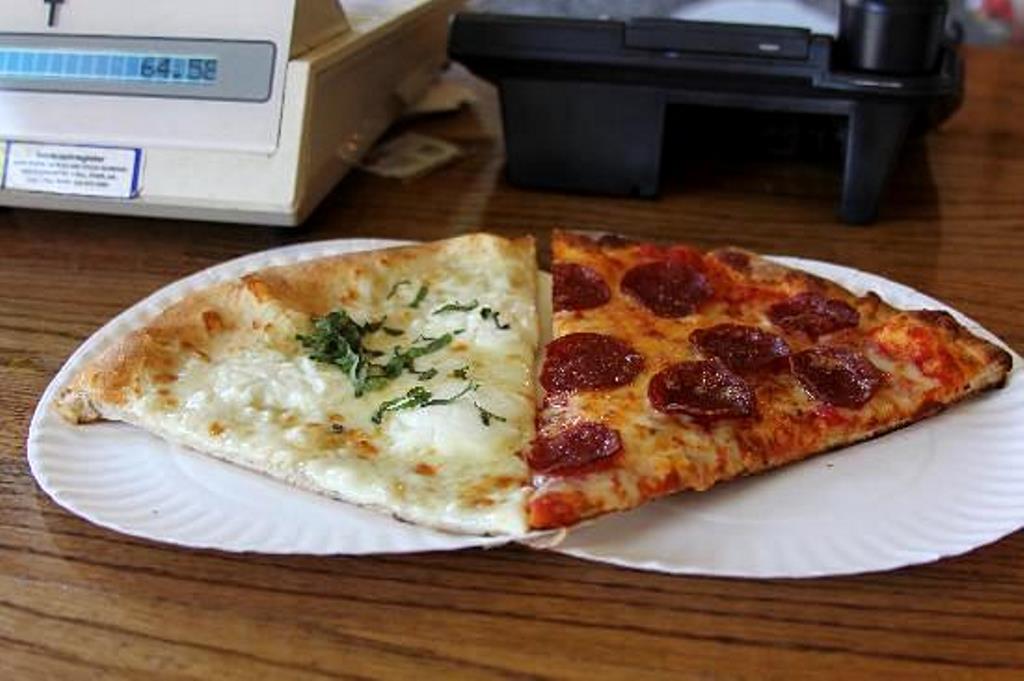 Tiny Rhode Island is more famous for its quahogs than its pizza but that doesn't mean its pizza-making skills are lacking. Quite the opposite–as evidenced by the white pizza (mozzarella, parmigiano, ricotta, fontina and fresh basil). The wood-fired brick oven gives the signature pies (including a host of seafood pizzas) their flame-licked goodness and crisp crust.