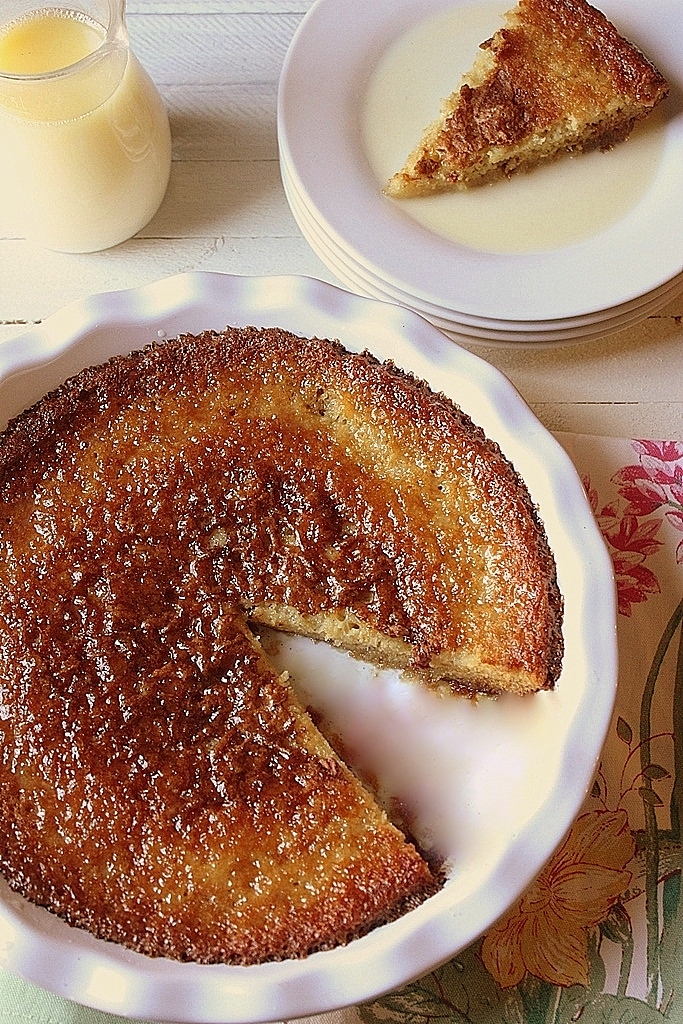 Years ago, I dated a man from Johannesburg, South Africa and he was just as beautiful as his homeland. Like me, he possessed a wicked sweet tooth and always hinted around that I should learn how to bake some of his favorite sweets. Those that know me know that I don't can't bake but my South African sweetheart delivered one of his impassioned pleas and convinced me to learn just one traditional dessert recipe. Because of my weakness for his gray eyes sweets and all things confection, I called his mum and asked for her best dessert recipe.
Without hesitation and in heavily-accented English, she gave me the recipe for malva pudding–a traditional South African dessert that is a toffee-like baked pudding of sorts. She gently let me know that it was virtually impossible to get wrong which did nothing to assuage my fear of baking but, alas, love will make you do crazy things. Though the relationship has long ended, this recipe has endured and I love baking it when I need to put together something quickly.
Malva Pudding
Print recipe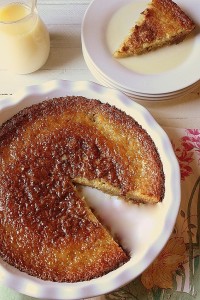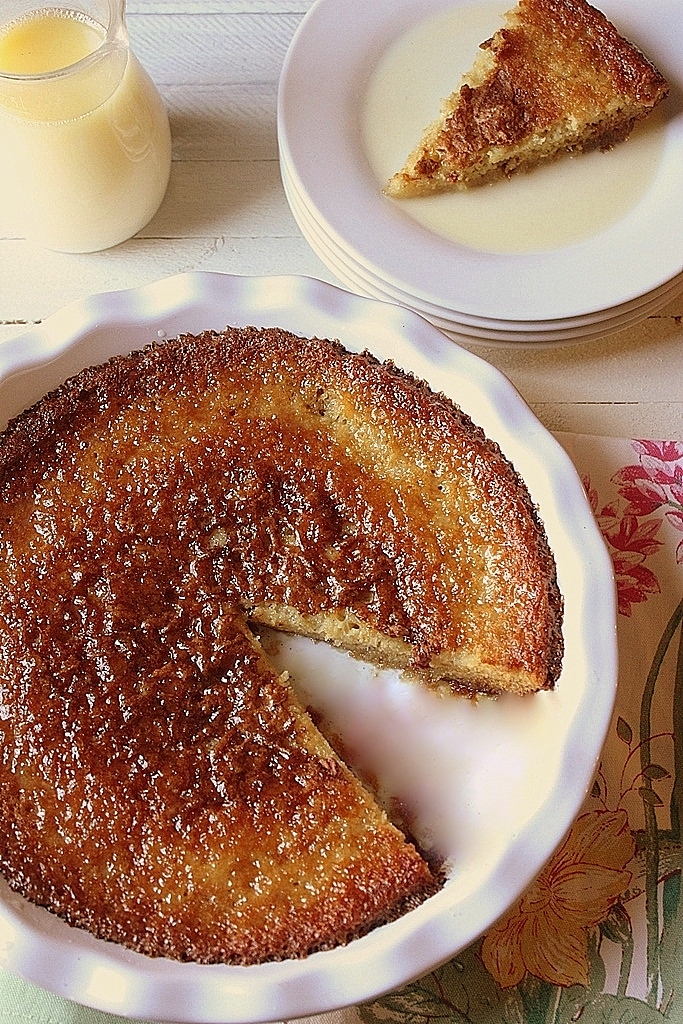 Ingredients
For the Pudding
3/4 cups Sugar
2 Large Eggs
1 tablespoon Apricot jam
1 tablespoon Unsalted butter
1 teaspoon Vinegar
1/3 cup Milk
1/2 cup All-purpose flour
1 teaspoon Baking soda
1/2 teaspoon Salt
For the Sauce
1/2 cup Sugar
3/4 cups Heavy cream
7 tablespoons Unsalted butter
1/3 cup Hot water
2 teaspoons Vanilla extract
Directions
For the Pudding
Step 1
Preheat oven to 350°F. In a bowl, whisk the sugar and eggs until thick and yellow; mix in the apricot jam, unsalted butter (melted), vinegar and milk.
Step 2
In a second bowl, mix flour, baking soda, and salt. Pour dry mixture into wet mixture, and stir until combined. Pour batter into a baking dish. Bake in center of oven until pudding has risen and top is evenly browned, 16 - 18 minutes (the pudding needed 23 minutes in my oven until the middle was no longer jiggly).
For the Sauce
Step 3
* While the pudding bakes, make sauce.

Combine sugar, heavy cream, unsalted butter, hot water and vanilla extract in a saucepan over low heat; simmer, stirring constantly, until butter is melted and sugar is dissolved; approximately 3 - 5 minutes. Set aside.

Remove baked pudding from oven and allow to sit for a few minutes. Pour sauce evenly over top; let stand 15 minutes (you do not have to use all of the sauce; you may reserve some to drizzle over individual slices). Slice and serve; drizzle extra sauce on top (optional).