Advertising
GET TO KNOW THE PALATE PRINCESS
The Palate Princess is a website devoted to all things culinary; content includes restaurant and product reviews, interviews with culinary professionals, articles about culinary travel and recipes. The site has been nominated for several awards, including CBS Philadelphia's Most Valuable Blogger Award. Its author, Iris McCarthy, is a full-time food writer/columnist, blogger and author; her work appears in several local and national publications. In 2013, Lehigh Valley Style magazine welcomed Iris as its newest food columnist; in addition to her column Fork in the Road, she regularly contributes culinary content to the upscale glossy. Iris' best-selling book, Food Lovers' Guide to Philadelphia, has solidified her reputation as one of the area's leading food writers. Her latest book, Main Squeeze: Juicing Recipes for Your Healthiest Self, is slated for release in summer 2015.
XXX
SITE STATISTICS
Facebook fans: 1,700+
Twitter followers: 14,000+
Average unique monthly visitors: 12,000+
Average monthly pageviews: 30,000+
Favorable Alexa score
New posts written 1 – 3 times per week
Post topics include restaurant reviews, product reviews, culinary news, travel, recipes
XXX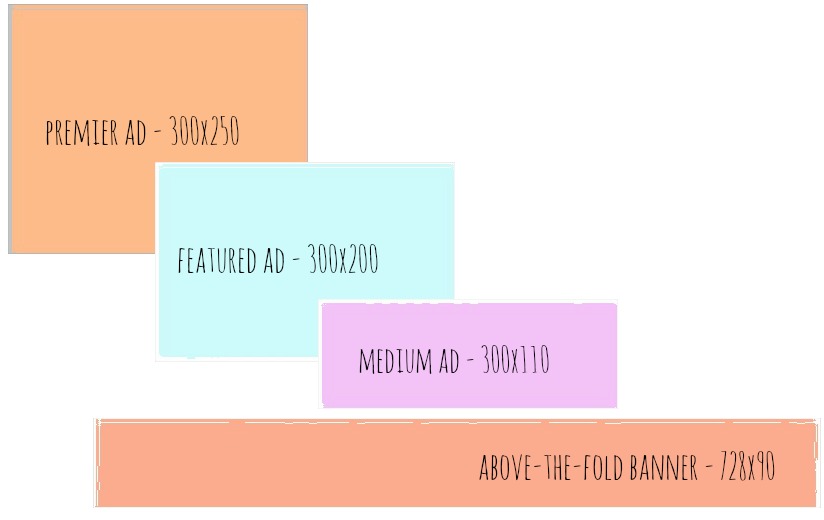 XXX
† Stretched, distorted or ads that do not correlate with the aesthetic of the site will not be accepted.
† Should your ad require design in order to comply with site requirements, there will be an additional fee charged.
† Advertisers will be invoiced via PayPal and all ads will be posted within 24 – 48 hours of receipt of payment.
† Smaller ad sizes of 125 x 125 are available upon request
XXX
PREMIER AD
This is the premier spot on The Palate Princess. Positioned in the right sidebar (above the fold), your ad will appear on all pages. Included with this package is a dedicated monthly blog post (giveaway, feature or interview) of approximately 400 – 1,000 words and 3-5 mentions on various social media platforms. Currently, giveaways are only for sponsors with a product or service they sell; a minimum $50 giveaway value is required. Available in 1 month or 3 month packages (discount available for 3 month package)
FEATURED AD
This option is an affordable way to gain access to the site's dedicated readers; advertisers will receive a mention in my monthly sponsor announcement post (approximately 200 – 300 words) and 1 mention on a social media platform. Positioned in the right sidebar, your ad will appear on all pages. Available in 1 month or 3 month packages (discount available for 3 month package)
MEDIUM AD
This option is perfect for those new to site advertising. Advertisers will receive a one paragraph mention in my monthly sponsor announcement. Positioned in the right sidebar, your ad will appear on all pages. Available in 1 month, 3 month, or 6 month packages (discount available for 6 month package)
ABOVE-THE-FOLD BANNER AD
Are you looking to grab the attention of readers in a big way? This is the ad space for you! This option works especially well for HTML animated ads. Appearing in the coveted above-the-fold space, readers' eyes are automatically drawn to this space. Available in 1 month, 3 month, or 6 month packages (discount available for 6 month package)