Sunday Supper Series: Creole Shrimp & Polenta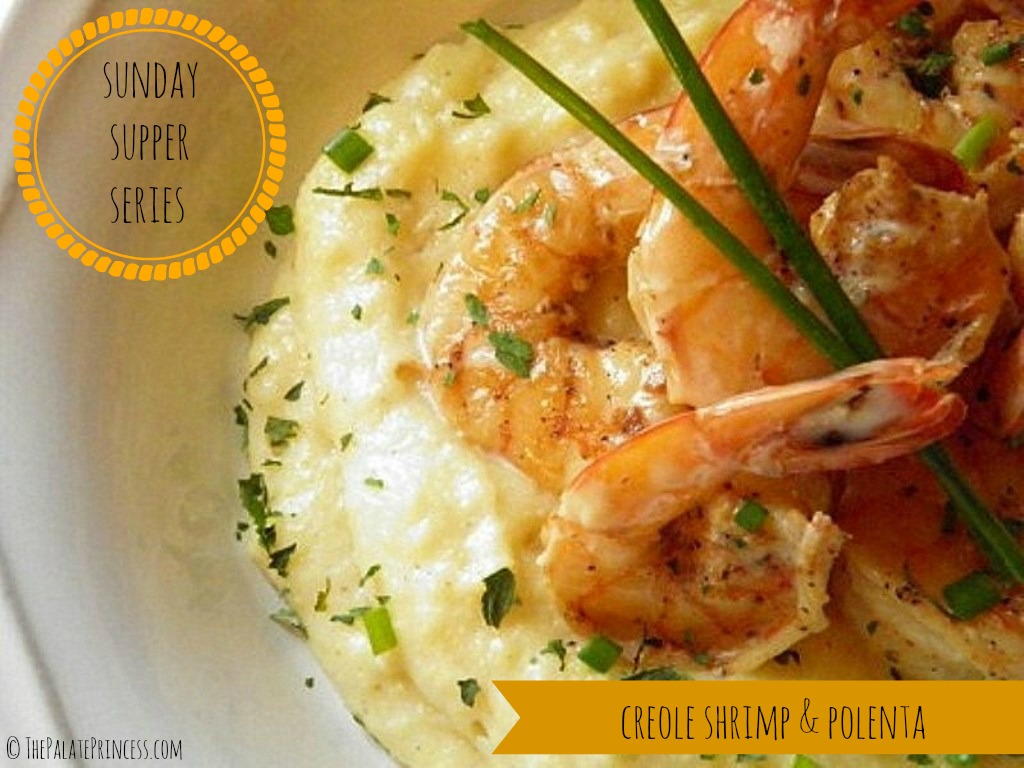 Not too long ago, I visited Louisiana and opted to skip most of the touristy spots (not because they're overrated–you must get beignets at Café du Monde and strut down Bourbon Street–but because I've already done those things on my previous trips to The Big Easy) and hit a long stretch of highway and head to the heart of Cajun country. Places like Houma, Kenner and Des Allemands offer an authentic bayou experience and it's also where you can get a sense (and taste) of real Cajun cooking.  While I was there, I did what any self-respecting food lover would do–I bought a suitcase full of Creole and Cajun spices, hand-blended and packaged right on the bayou.  Filé powder, Creole seasoning (used in this recipe), seafood boil–you name it, I bought it.
Many of those wonderful, aromatic spices have been collecting dust on my spice rack since I returned.  Truthfully, I really didn't need everything I purchased, but who could pass up those spice blends?
So, in this recipe I put some of those seasonings to good use to create a sublime rendition of the treasured classic shrimp and grits.  I will warn you, though; this recipe is a bit time-consuming and labor-intensive but the results are well worth the elbow grease.
[gmc_recipe 3801]