Sunday Supper Series: Perfect Pot Roast (Seriously.)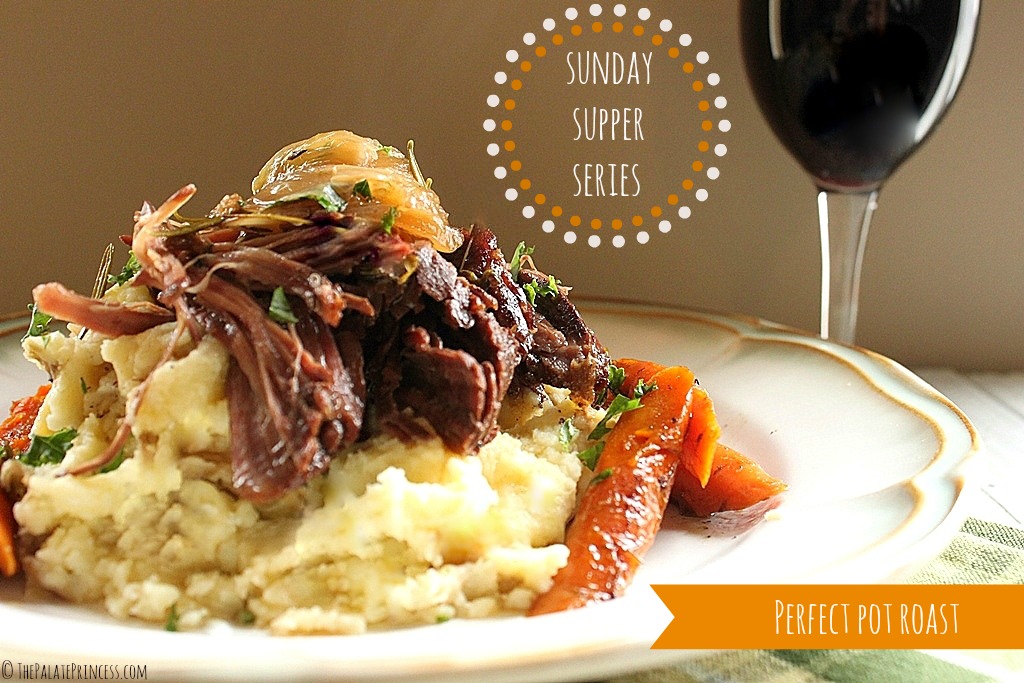 When I was growing up, my mother cooked dinner every night with the exception of Saturdays–that was her designated "day off" when my family usually found ourselves dining at restaurants. I mean, it was the least we could do–the woman effortlessly turned out the most delicious, from-scratch meals on a daily basis and, to this day, I still don't know how she did it (especially without once employing a measuring cup). Everything she made–even quick bites and sandwiches–was comfort food. Or, more appropriately, comforting food. Though she passed away a decade ago, I find myself missing her most on those quiet Sunday afternoons when I'm shuffling around the kitchen and sifting through her old recipe books and notes in an effort to come up with something to cook for dinner. See, in my childhood home Sunday dinner was everything. It was a time to gather, reflect and of course eat and my heart sorely misses those days.
My food memories are so strong that sometimes the yeasty smell of baked bread or the pungency of cooked cabbage can lull me right back into my mother's kitchen. All I know about food and cooking I owe to my mother and so it's in this spirit of gratitude that I decided to make her absolutely perfect pot roast today. While I'm certain I'll never match her kitchen wizardry, I must commend myself for coming pretty darn close.
*Note: I serve this pot roast over homemade mashed potatoes. Click here for recipe.
[gmc_recipe 3610]