Sunday Supper Series: Spinach and Artichoke Mac & Cheese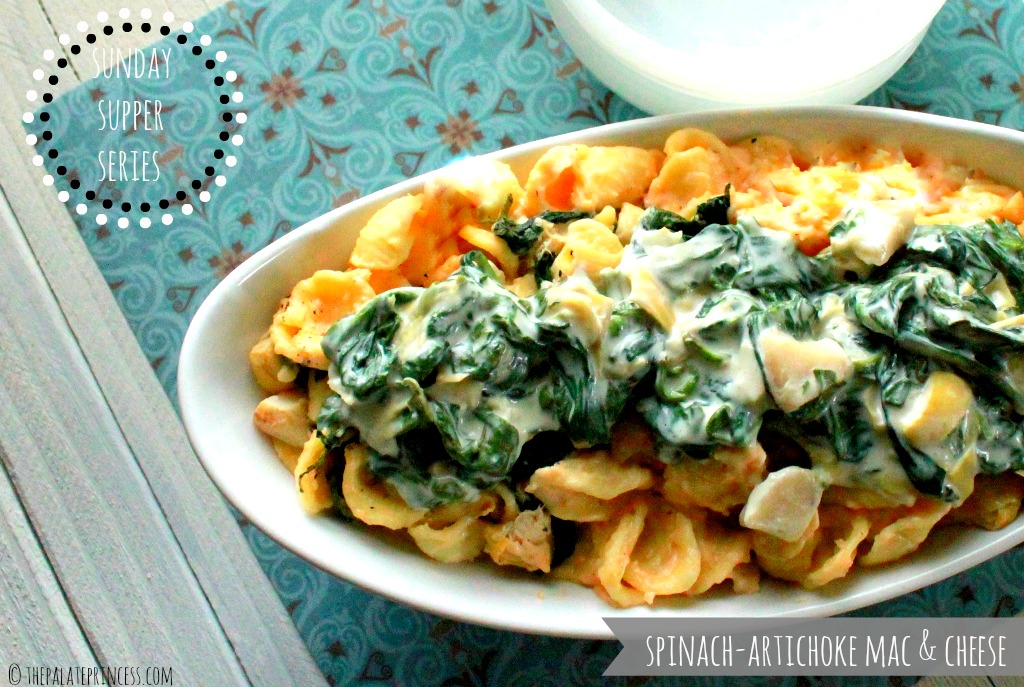 OK, first things first: This is technically not mac and cheese because, truthfully, there's no mac–as in there's no macaroni. Wait, what?? Typically, I'm a mac and cheese snob–I hate when various types of pasta–farfalle, penne, etc. are used in place of good ol' traditional macaroni. Don't even get me started on fusilli.
Well, today I broke my rule and substituted orecchiette ("small ear" in Italian due to its shape) in this recipe because that was the only suitable pasta in my pantry. I wish I had some fancy, super-eloquent reason but there you have it. In fact, the dish defies everything traditional mac and cheese is supposed to be–I know, I'm such a rebel. (Hey, at least it's not the stuff from the blue box.) This recipe combines the best of both worlds–spinach artichoke dip and mac and cheese. Seriously, does it get any better?
So, if you're looking for a more grown-up mac and cheese, this is the recipe for you. If you're looking for the neon orange-colored stuff of our childhoods, this probably isn't the recipe for you.
[gmc_recipe 3580]