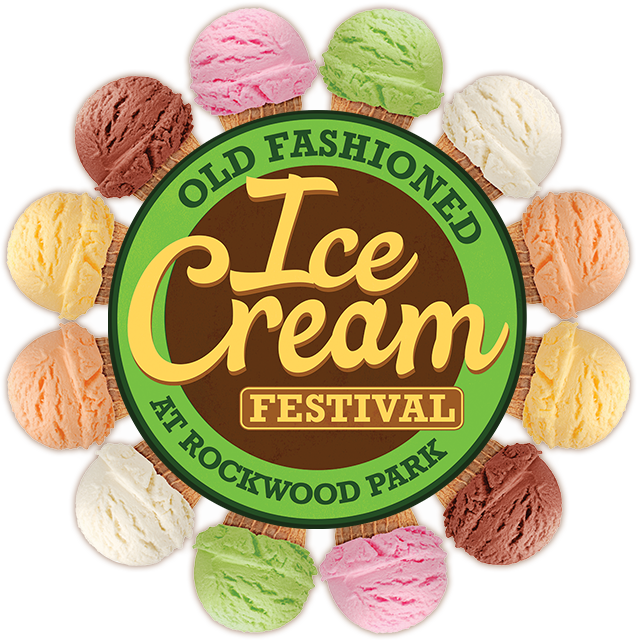 photo courtesy of rockwoodicecream.com
There's something about ice cream that makes both children and adults smile. Many of us still remember chasing the familiar jingle of the Mister Softee truck—the truest sign that summer had arrived. With this month's Old Fashioned Ice Cream Festival at Rockwood Park, Delaware pays homage to ice cream in a big, exciting way.
I scream. You scream. We all scream for it. But the real question is: Would you attend a festival in its honor?
Of course, I'm talking about ice cream and, since 1979 attendees of the Old Fashioned Ice Cream Festival at Rockwood Park have answered that question with a resounding, "Yes!" After a 5-year hiatus, the famed festival—which also holds the title as Delaware's longest-running family picnic—returned in 2012 and attracted more than 15,000 visitors from Delaware and the tri-state area who enjoyed scoops of the cold stuff from local vendors and a host of family-friendly activities.
This year's festival, which will be held June 29th and 30th, promises to be an even bigger event—thanks to an all-new layout and some additional improvements. There is no doubt that ice cream is the main attraction here and several local creameries, including fan favorites UDairy Creamery and Caffé Gelato, will be in attendance. And for those of you whose mothers warned them never to eat dessert before dinner, there will plenty of local restaurants on hand to quiet rumbling tummies. Festival goers seeking something of the sudsy variety can take a break in the craft beer garden in between indulging in regional delicacies and ice cream sampling.
Live music, vendors, eco-crafters, and a children's activity tent round out the jam-packed roster of events. So grab a spoon, dig in and head to what promises to be the area's most delicious festival.
Old Fashioned Ice Cream Festival at Rockwood Park
4671 Washington St. Extension Wilmington, DE 19809