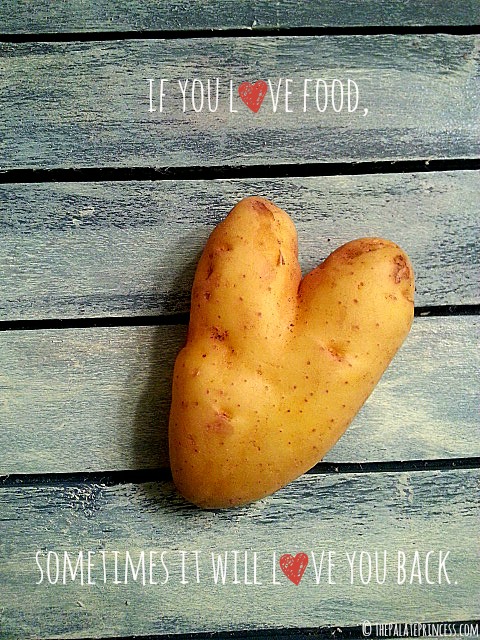 Sometimes the universe sends you signs and, boy, did I need a sign today. It's been one of those days. Actually, it's been one of those months. Hell, if I'm honest–it's been one of those years. Basically, I needed a little love and how appropriate that I found it in–where else?–food. It sounds silly but discovering this perfectly imperfect little potato totally made my day.
I spend so much of my time professing my love for food so it was nice to know that it feels the same way.
Love is a beautiful thing.