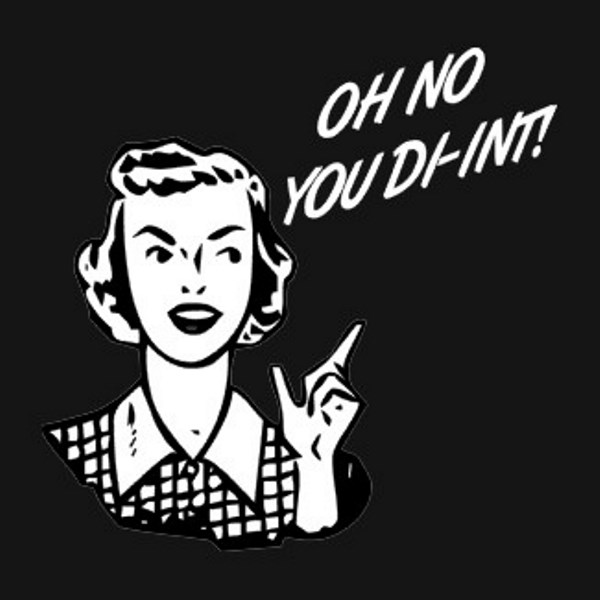 Since graduating from college, I've test-driven quite a number of careers.  Well, I should say "jobs" because none of them ever really felt like something I could do for the rest of my life.  In fact, the word career scared the shit out of me–it implied commitment, a certain kind of stick-to-itiveness that I just wasn't ready to offer.  It's not that I'm a flighty airhead–I'm actually far from it.  I'm the girl who took her SATs in the 7th grade, so I'm no dummy; I just couldn't picture myself following in, say, my father's footsteps.
A true company man, he was Don Draper long before Mad Men ever hit the small screen.  He hopped on the corporate treadmill in his early twenties, clawed his way to the top, made a ton of money, and retired just as he lost the last strand of his hair.  When he retired, he looked like a battle-weary soldier who had just come home from some country with an unpronounceable name on a continent no one cares about.  He may have gotten the coveted golden parachute but not before corporate America had beaten the living hell out of him.
If this was the American dream, I wanted no part of it.
Still, I did what any dutiful daughter who had been the recipient of fine parochial and college educations would do: I tucked away my romantic dreams of being a writer, sucked it up, and entered the fray of the working world.  From day one, I was miserable and over the course of ten years, I jumped from job to job–from paralegal to marketing rep to social worker to realtor. I eventually landed in Dante's 9th circle of Hell–also known as Human Resources.  I remained an HR consultant for many years and, as my sanity began to slip through my fingers like grains of sand, I knew something had to change.  Let me rephrase that: I knew I had to change something.
I turned to my first love–my only love–writing and, though it sounds cliché, I felt renewed and whole again.  For the first time ever in my professional life, I was happy.  My only regret was that it had taken me a decade to finally stop living my life according to others' expectations of me and to start living for me.  So, here I am a mere three years into my professional writing career and it's been a wild, rewarding ride.  Though the ride is not without its obstacles (I sorely miss steady paychecks), I wouldn't trade it for the world.  My contentedness with my newfound career (I've never viewed writing as a job–I'm in it for the long-haul) is only interrupted by idiotic questions and assumptions from friends, family, and strangers who politely smile when I tell them what I do and then look at me with pity as if I'm the one missing out because I'm not one of the indentured servants in The Land of the Cubicles.
I know creative types, freelancers, artists, poets, writers and the like will identify with the spirit of the list, but my real hope is that those who don't fall into those categories will read it and, listen closely here, never say any of these things to a non-traditional worker.  Ever.  I mean it.
Things You Should Never Say to a Writer
1. "So…um…what exactly do you do for a living?" – It's not that I don't like talking about what I do; I could talk about writing and food all day, but I hate the skeptical tone in people's voices when they ask.  It's as if they suspect I'm just calling myself a writer when really all I do is slack off all day.  Nothing–and I mean nothing–could be further from the truth.  The truth is I'm so much more than a writer–I'm a business owner, a brand builder, a marketing rep, an accountant, PR exec–all while making sure I meet crazy, tight deadlines.
2. "Do you ever think you're going to get a real job again?" – First things first, I don't need you asking about my career trajectory and, FYI, this is my real job and, until the day comes on which I ask you to borrow spare change or pay my bills, it's of no concern to you.  To imply that my writing does not fall into the realm of being a "real job" is to delegitimize everything I've worked so hard to achieve.
3. "Can you (insert random task here)? I know you have a lot of free time." – On any given day as a writer, I'm far busier than I ever was at any of my traditional jobs. There's nothing worse than someone interrupting my workday (yes, I too have established working hours) to ask me to perform some random, mundane task because they think I'm twiddling my fingers with nothing to do.  I can't count how many times friends or family have called to ask me to pick up their kids from daycare or run to the laundromat to grab their dry cleaning.  I have never called any of my attorney, marketing, or IT friends in the middle of the afternoon and asked for such favors, so please afford me the same courtesy and respect.
4. "I wish I could lounge around in my PJs and slippers all day, too." – Really?  So do I.  I'm up at the crack of dawn every day, dressed, and out the door probably before you've downed your first double mocha latte from Starbucks.  I have to attend meetings, conduct interviews for my magazine articles, and pitch ideas on a daily basis.  You know when I put on my pajamas?  At night before I go to bed just like you.
5. "Man, I wish I could just drop everything and do what you're doing." – This is a double-edged sword.  It would be nice if most people who say this to me intended to say, "I wish I had the moxie, steadfast determination, perseverance, and dedication to my craft to take a leap of faith and do what I love just like you."  However, most people say this with the implication that I'm some lucky bastard who's beating the system.  How dare I work hard to get to a point in my professional life in which I am not bound by the confines of a traditional job!  By choosing to be a writer, I have not suddenly abandoned all of my responsibilities and rational thinking–I don't spend long nights in front of my laptop screen slugging whiskey and going on cocaine benders for God's sake.  It's quite the opposite; it takes a special kind of rigid discipline to be a freelancer, self-employed, and/or work from home and still meet your obligations.