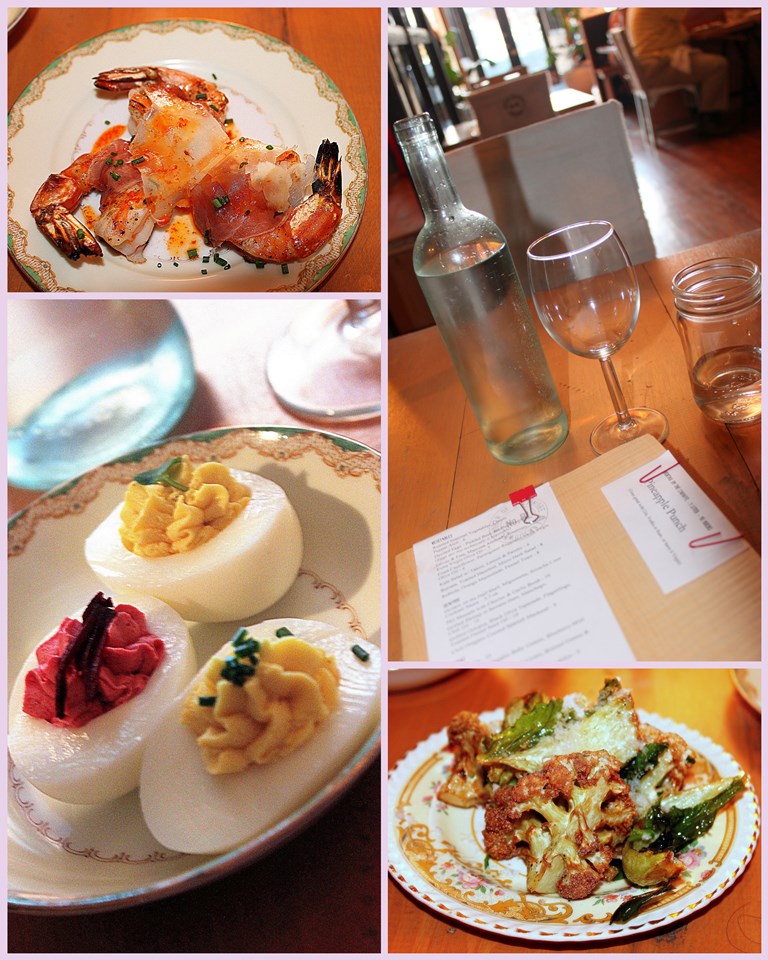 There's nothing better than the opening of a suburban restaurant whose menu could very well rival those of its city-dwelling counterparts.  When NoBL (an acronym that nods to its geographic North of Baltimore & Lansdowne location; pronounced "noble") arrived on the scene, it signaled a much-needed change for an area known more for its hair and nail salons and takeout joints than anything else.  But were Delco diners ready for Mediterranean small plates and a wildly eclectic, offal-heavy "midnight special" staff meal?  Like a suitor trying to win the heart of his beloved, it was going to take some time before England-born chef Sam Jacobson (formerly of the lauded Sycamore) swayed the opinion of local diners with his menu.  Given the fact that many area eateries open and subsequently close with breakneck rapidity, any restaurateur and chef in Lansdowne knows that folks in this neck of the woods have to be ushered lightly into new culinary endeavors and it's easy to see how some of the kitchen's misfires may have turned off patrons.  A largely inattentive staff who were quick to check their iPhones but slow to refill water glasses and a few menu hiccups were hard to ignore, especially when the price tag for the individual small plates were on par with Center City prices without the benefit of polished service and well-executed menus.
Perhaps that is what led to NoBL's closing in the later part of 2012.  The Philly food mafia–the legion of critics, food writers, and bloggers alike who religiously monitor the city's culinary happenings–collectively mourned the restaurant's all-too-brief stint and the loss of favorites like the addictive fried cauliflower dusted with Parmigiano-Reggiano, a trio of deviled eggs stuffed with bright fillings like rosy pickled beet, and colossal shrimp swathed in Serrano ham and topped with slivers of Manchego and finished with a drizzle of chile oil.
It seemed that Jacobson, the once highly-praised heartthrob and darling of Yelp, had outstayed his welcome, but in true comeback kid glory, the Philly outlets began parsing out little teasers that the closing was merely temporary and, after a concept revamp, it was slated to reopen in the near future.  In early December, NoBL came back refreshed with a brand new menu of Mediterranean mezze, grilled pizzas, and a few hearty mains.  Though fans of the original NoBL will be disappointed in the new direction (count me among this flock), it's nice to know that for the foreseeable future, this story has a happy ending.