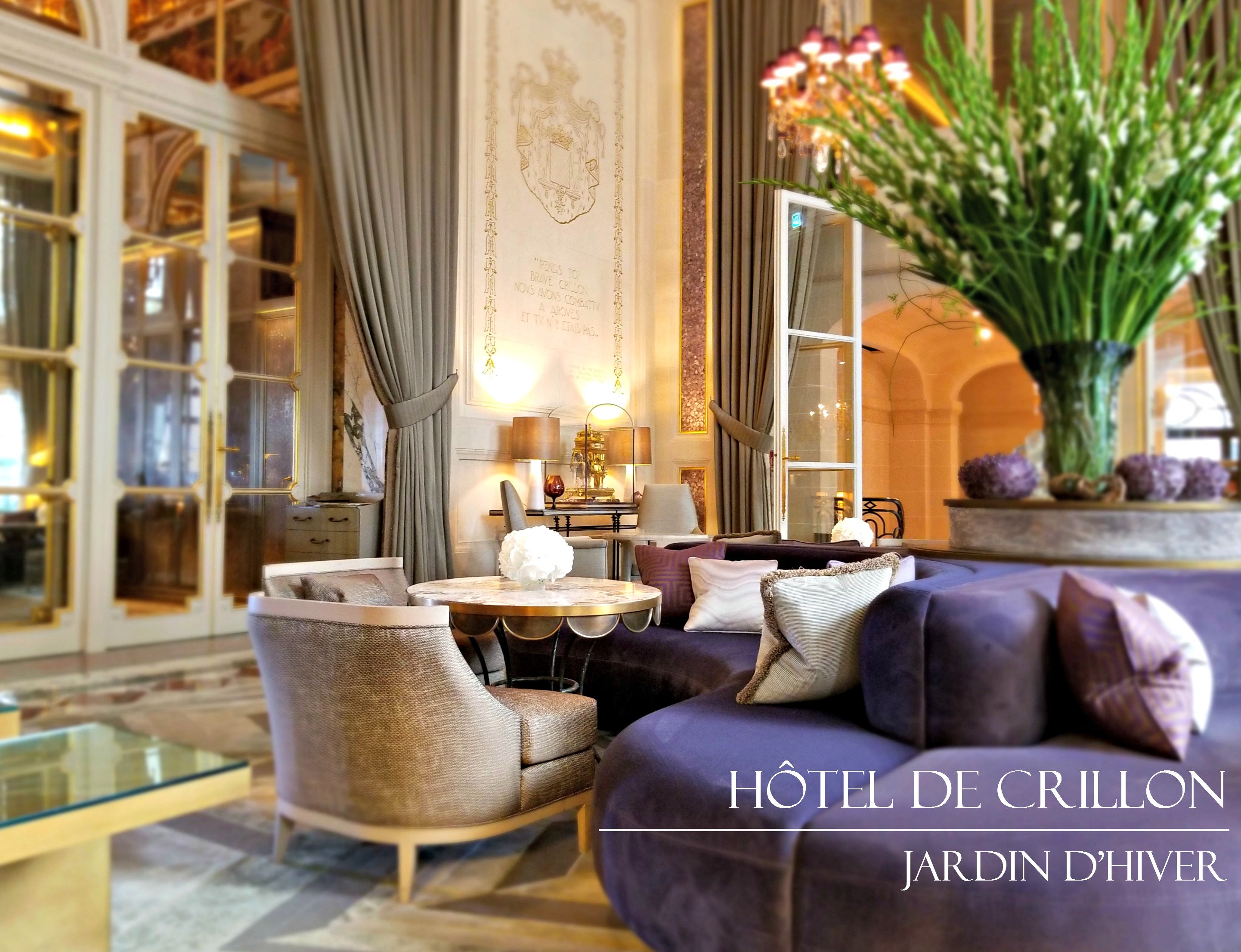 RETURN TO GLORY
For what felt like an interminable four years, the luxury travel world waited with bated breath for the reopening of the Hôtel de Crillon in Paris. The renowned stalwart, with its ornate décor and storied past, had failed to step into the contemporary world of design and had begun to look like a sepia daguerreotype in a Technicolor world. The decision was made to close its gilded doors in 2012 by a Saudi royal family member who had purchased the property two years prior.
After four years and €200 million worth of lavish upgrades and unapologetic opulence directed by Aline d'Amman, an architect known mostly in the Middle East (but not for long, certainly), Hôtel de Crillon reopened in 2016 to much fanfare, if not in the quotidian world certainly in the lofty echelon of the moneyed and well-traveled set. Though its rooms and architecture have been well-documented and photographed for most of the world's celebrated glossies, the Hôtel de Crillon's restaurants and food gets scarce mention–an unforgiveable oversight for those discerning travelers who place great emphasis on the culinary aspect of travel.
In recent months, as evidenced by the hotel's social media feeds, there has been a realization of sorts of the world's ever-burgeoning obsession with food and dining. Perhaps reminiscing on its pre-renovation struggles in keeping a contemporary pace, the hotel's social media manager seems to have caught on and is determined to usher the sleek property into the new era and now regularly highlights its glorious restaurants, cuisines, and chefs. Hôtel de Crillon is home to four eateries: hidden gem L'Ecrin, swank and modern Les Ambassadeurs, the quintessential Brasserie d'Aumont, and the lush Jardin d'Hiver. It is Jardin d'Hiver, perhaps, that best showcases the hotel's adeptness at blending modernity and yesteryear; it also an ideal venue to indulge in executive pastry chef Jérôme Chaucesse's otherworldly confections (in the event the opportunity was missed at Brasserie d'Aumont).
TEA TIME
It is in the Jardin d'Hiver that I found myself on a breezy Paris afternoon settling down on one of the plush mauve sofas that have come to define the space and marveling at my environs. It was the stuff of Parisian dreams–a hopeful wink to contemporary design and a respectful nod to days gone by. I was on a singular mission and it involved the famed pomp and circumstance of the hotel's afternoon tea. The menu boasted a varied selection of teas and complementary light fare. The tea menu was a careful and thoughtful curation of customary teas and tisanes (aromatic or herb-flavored teas). It was from the 'Thé vert' menu I chose a vert à la menthe blended in-house; a croque madame from the savory side arrived looking not at all unlike an oversized cigar tuile topped with a line of béchamel and a petite, sunny-side up quail egg. Perfection. This was not simply afternoon tea–it was an experience that must become an addition to any travel (or culinary) itinerary.