DINNER WITH AN IRON CHEF
OK, so the heading's misleading–I didn't exactly dine with an Iron Chef, but I did dine at an Iron Chef's restaurant during New York Fashion Week. In fact, this particular chef and his Meatpacking District eatery are world-renown. Is the suspense killing you yet? One more hint.
Sushi.
Yes, I had dinner at the legendary Morimoto and, while the original is in Philadelphia, there's something decidedly more chic and sophisticated at the New York outpost. Thanks to vertical media powerhouse Glam Media, I was invited to join dozens of other digital content creators, publishers and bloggers who partner with the company for an appreciation dinner of sorts. It was a motley crew of influencers from the fashion/beauty, culinary and lifestyle worlds–a stylish and savvy crowd, indeed.

COCKTAIL HOUR
A mixed crowd of über-stylish 20- and…ahem…30-somethings mingled at Morimoto's subterranean bar for a cocktail hour that was very much a mixologist's and foodie's dream. As the cocktails flowed, passed hors d'oeuvres like pickled vegetable sushi rolls and spicy oysters on the half-shell made their way around the party. Both food writers and beauty insiders alike couldn't resist snapping a photo (or twenty) in between noshes. After an hour or so, it was time for the main event…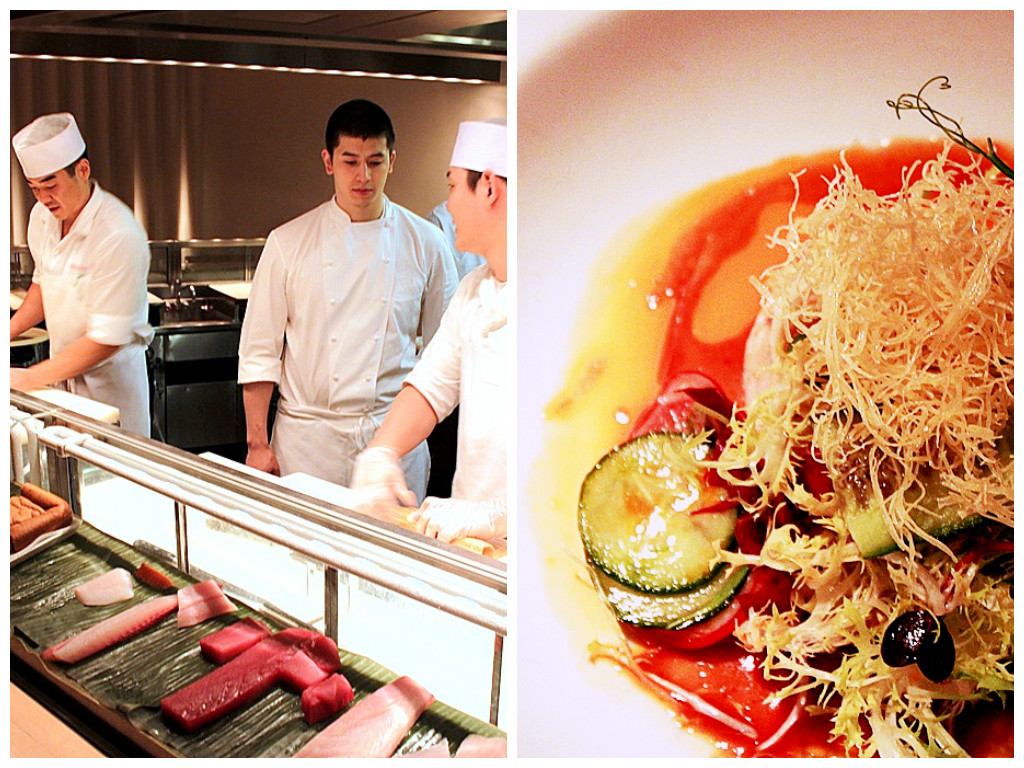 DINNER IS SERVED
I have to admit, dinner was a blur. Between engaging in what had to be the funniest conversation I've ever had with one of my tablemates–a handsome, charming Frenchman (who just happened to dispense unsolicited–albeit spot-on–relationship advice) and finally getting to meet people who I only know through social media, I had a hard time concentrating on the food. Dinner was a progressive affair served family-style with dishes like rock shrimp tempura, omakase, braised black cod and vegetable buri bop (similar to a traditional bibimbap and prepared tableside) flying out of the very efficient kitchen. A beautifully seared filet and accompanying red miso sauce elicited the most sighs of approval at my table, with everyone clamoring for just one more taste of that addictive sauce.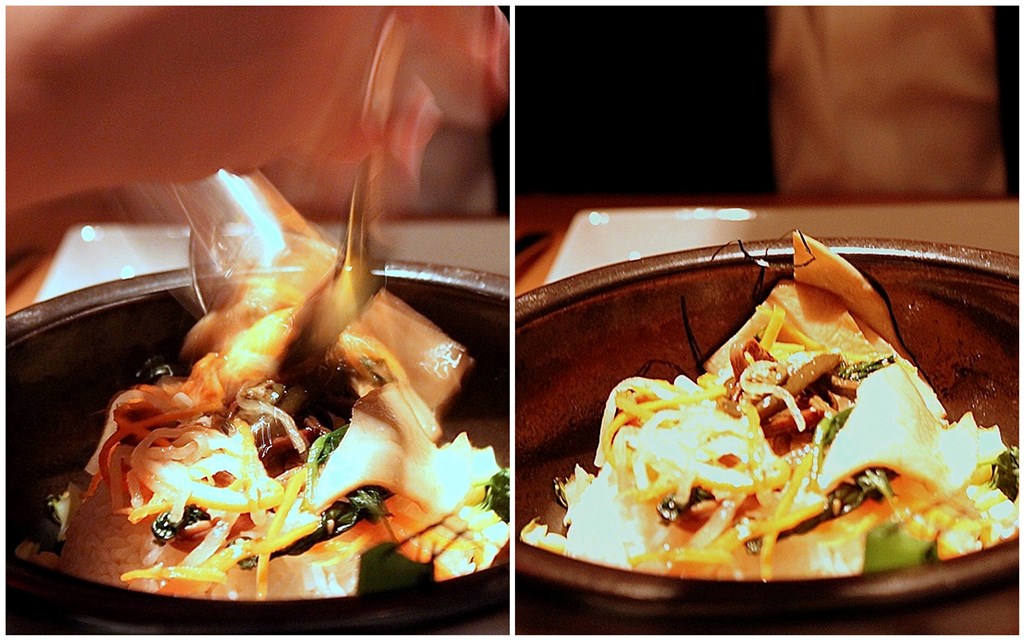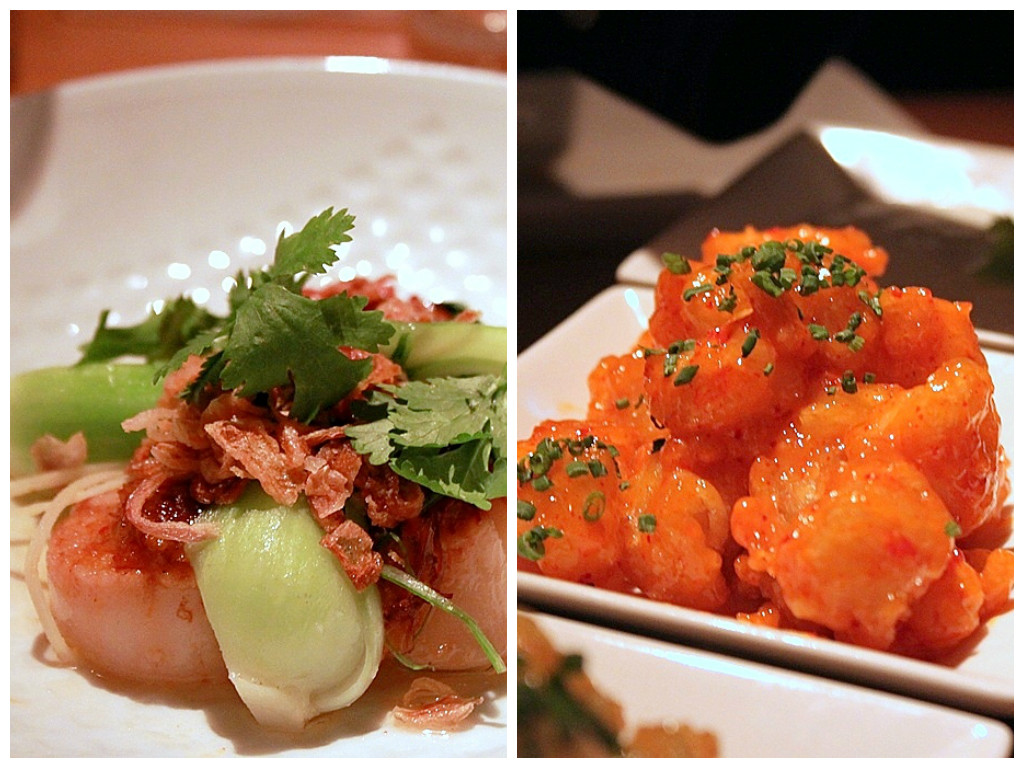 HAPPY ENDINGS
Iron Chef Masaharu Morimoto is just as famous for his desserts as he is for his sushi knife skills. A surprise array of diminutive desserts was served at the end of the meal; mango pudding, silken tofu cheesecake, black sesame pudding and gargantuan green tea matcha chocolate-covered strawberries provided a final temptation for the evening and the ending couldn't have been happier.