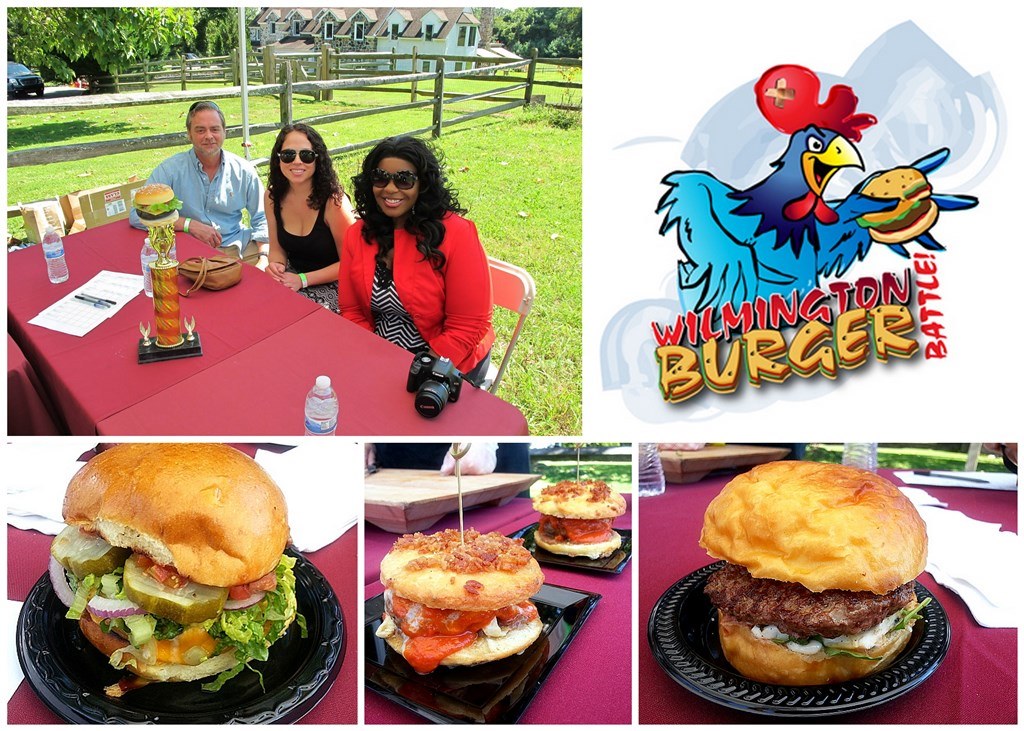 Top: At the judges' table with my fellow cohorts Bottom: A few of the burgers served at the competition
Want to know what I really love about being a food writer? The scores of invitations I get on a regular basis. While I can't say yes to every PR rep who sends an invite my way, every now and then an event so epic comes along that saying no isn't an option. In other words—when you get a call to judge a burger competition in your hometown, you don't refuse. And you really don't refuse if said event is being held at the amazing Twin Lakes Brewing Company.
When I received an invitation from Matt Sullivan, Marketing Director of Strongpoint Atlantic (the PR group behind some of the biggest culinary events in Delaware) to be on the judges' panel at the Wilmington Burger Battle, I jumped at the chance. I mean, who doesn't want to spend their Saturday afternoon at a brewery while being served sliders and burgers from the area's best chefs?
Saturday's competition brought out the culinary heavy-hitters and the six judges had the nearly impossible task of scoring 17 burgers from local restaurants like Ernest & Scott, Union City Grille, Chelsea Tavern and Two Fat Guys. Creative concoctions flew off the grill left and right but ultimately it was Redfire Grill who took home the Critic's Choice Award and Union City Grille who captured the tastebuds of the crowd and took home the coveted People's Choice Award. However, the real winner of the day was the Ministry of Caring's Emanuel Dining Room—a dining hall that offers meals to the hungry—and benefits from the proceeds of the event.
Congratulations to all who competed. Now that we've got that bit of housekeeping out of the way, check out this bit of burger porn. (For the record, I hate when people refer to great food pics as porn. I kind of hate myself right now.)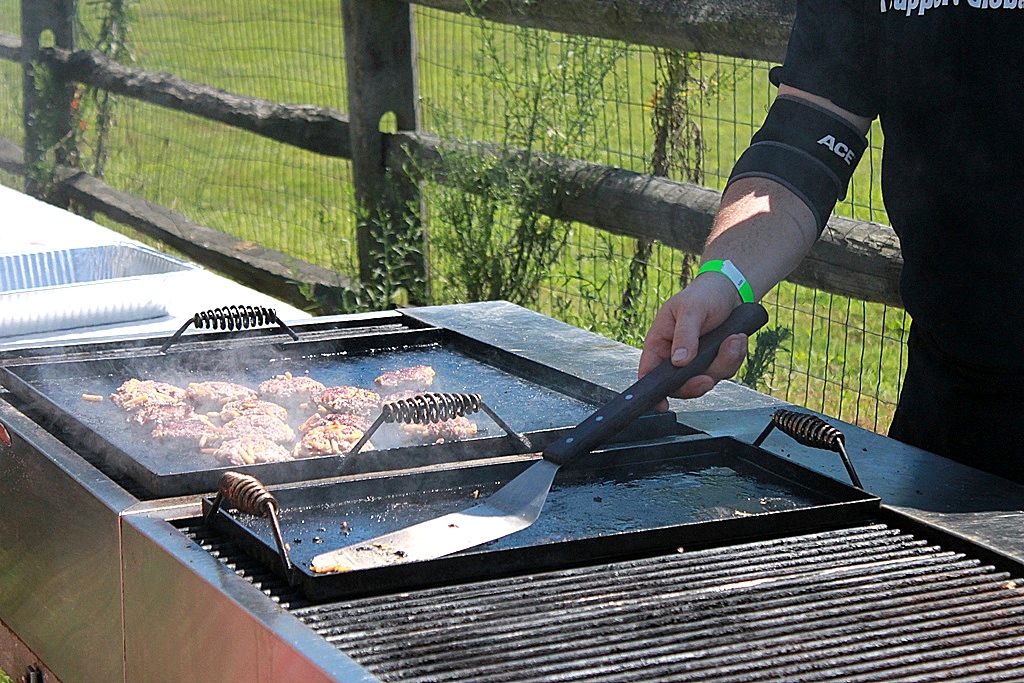 Keeping the griddle busy at the 2 Fat Guys tent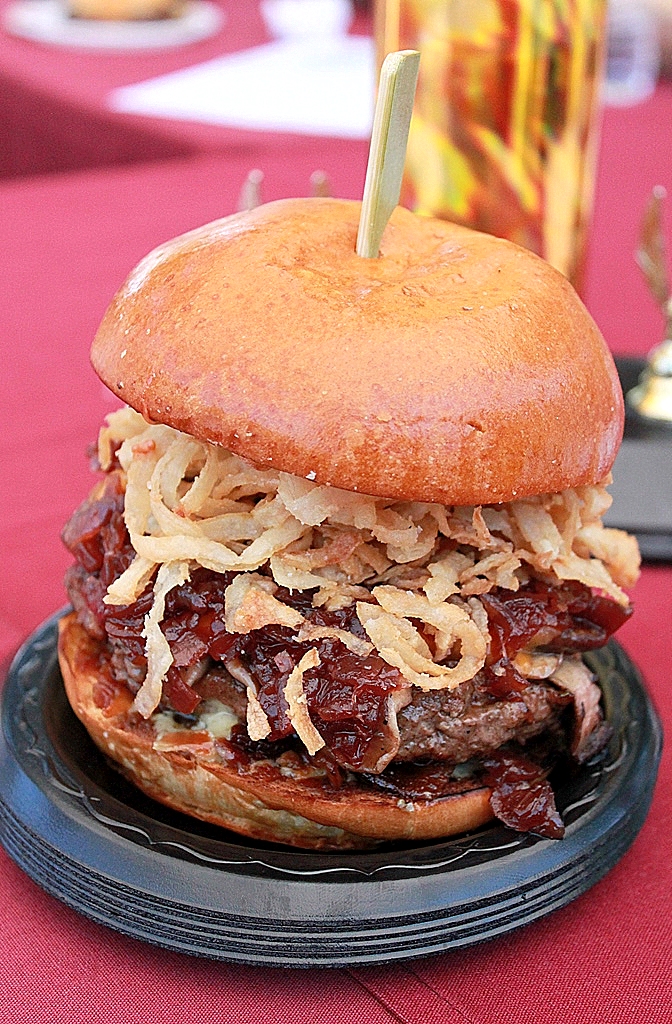 A burger of epic proportions (bacon jam, mushroom, onion crisps and smoked bacon) from Ernest & Scott