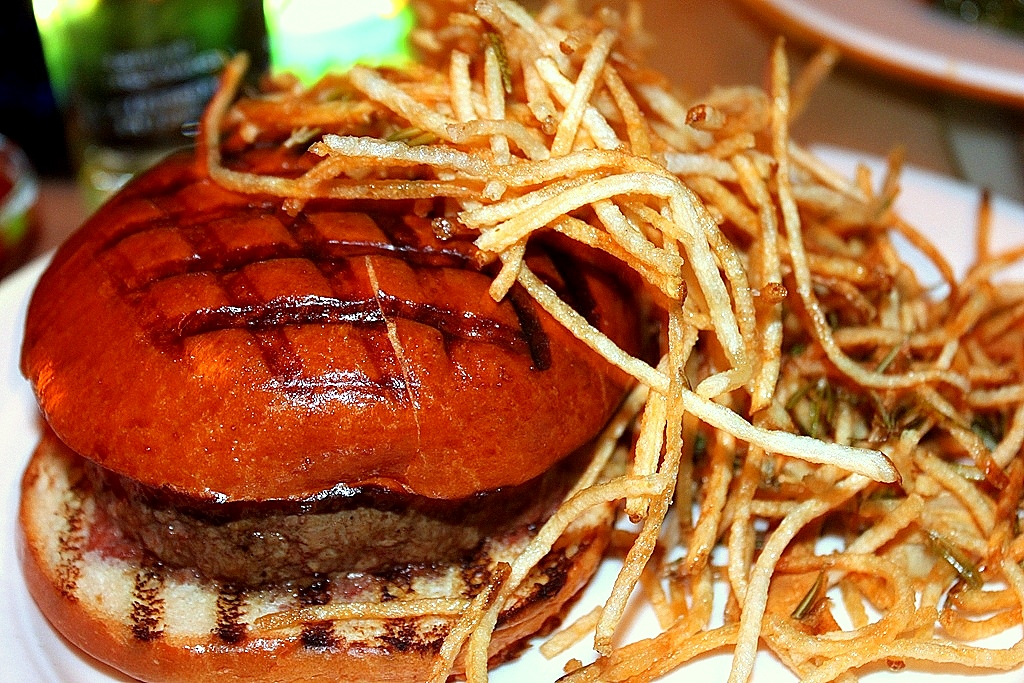 The burger and rosemary shoestring fries at The Spotted Pig may be the best meal on Earth.
Often times in the restaurant world, descriptors like 'cramped,' 'overcrowded,' and 'tight' sound a death knell for the eatery in question. Throw in excrutiatingly long wait times and a 'no reservations' policy and its fate is likely sealed, but somehow The Spotted Pig–logistical nightmare that it is–manages to deftly avoid the minefield of extinction.
Navigate the throng of diners desperate to snag one of the impossibly tiny tables upstairs (only to be seated in what must be one of the world's most uncomfortable chairs) and endure an electrolyte exodus as you sweat under the kind of heat that is normally only created in overcrowded prisons confined quarters or on the surface of the sun and you will be handsomely rewarded in the form of chef/principal owner April Bloomfield's snack-y, sometimes indulgent dishes. The menu is a hybrid mix of Italian fare and English pub grub–the brown butter-tossed sheep's milk ricotta gnudi will change your life and will eviscerate any misgivings you had about the 2-hour wait or the fact that your elbow is touching the plate of the complete stranger next to you.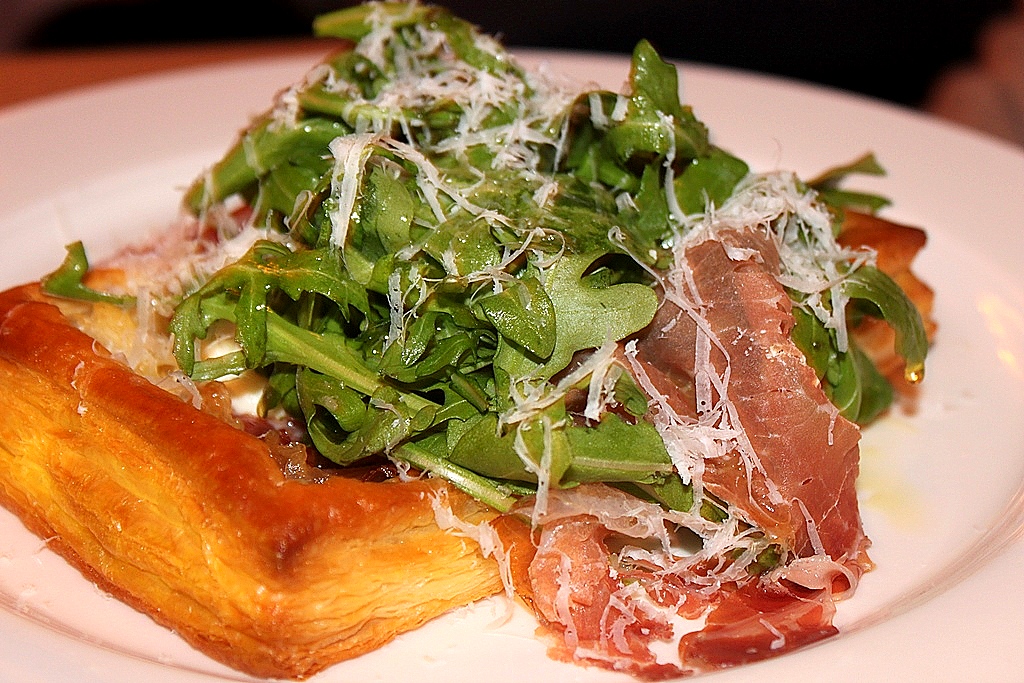 Prosciutto and ricotta tart with marjoram
These trivial things won't matter once you delve into a flaky, marjoram-flecked pastry topped with razor-thin prosciutto or the insanely rich, Roquefort-topped burger that Eater calls "epic." No, you forget all things that aren't related to the miraculous plates of food set before you. Ex-pat Bloomfield holds two Michelin stars (one for The Spotted Pig and one for The Breslin–both in New York) and is known for her sophisticated elevation of humble British eats and that maturity and understanding of how to manipulate ingredients into something otherworldy shows in nearly every plate.
This is, quite possibly, gastropub fare at its finest which explains the packed-to-the-rafters crowds and the consistent critical acclaim. All in all, you can't visit New York without braving the crowds (and co-ed bathrooms) at The Spotted Pig.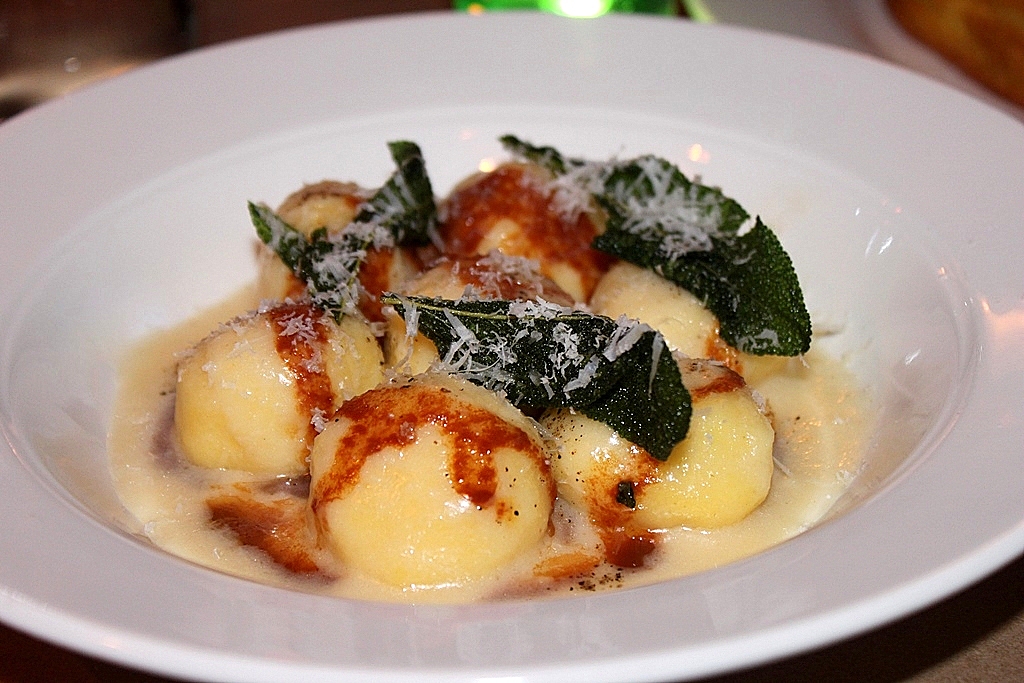 Life-changing ricotta gnudi