The Spring Garden Takeover: Bufad Review
In the same way Marcie Turney and partner Valerie Safran dominate 13th Street, Michael and Jeniphur Pasquarello seem poised to take over Spring Garden.  The pair already own Cafe Lift and the always-busting-at-the-seams Prohibition Taproom and, now, along comes their newest venture–a pizza spot called Bufad that sits on a corner a few steps from Prohibition Taproom.  Above all else, the duo should be congratulated for the ingenious idea of snagging the once-vacant spot where Bufad is now housed and creating a space to catch the overflow of patrons from Prohibition where it's almost a certainty that they will be turned away on a crowded night.  Better to send them down the block to grab a pie than shoo them away completely.  Well-played, Pasquarellos.  Well-played.
But don't mistake Bufad's proximity to Prohibition Taproom as just a holding space for those waiting for a table at the latter.  Bufad, Italian-American slang for l'abuffata  ("binge" or "feast"), can and does certainly stand on its own merit.  An obligatory wood oven hulks behind the counter and cranks out perfectly blistered Roman and Neapolitan-style pies topped with decadent, complementary ingredients (think speck and asparagus with horseradish cream or mortadella and fontina with rhubarb mostarda) sourced from local farms and purveyors.  The kitchen isn't afraid to experiment and, as evidenced by a shelf full of cookbooks high on the wall above the register, draws inspiration from everywhere.  A handful of inventive salads (don't skip the Tritato–seriously) and an antipasti that relies on whatever seasonal goodness the pair can get their hands on round out the ever-changing menu.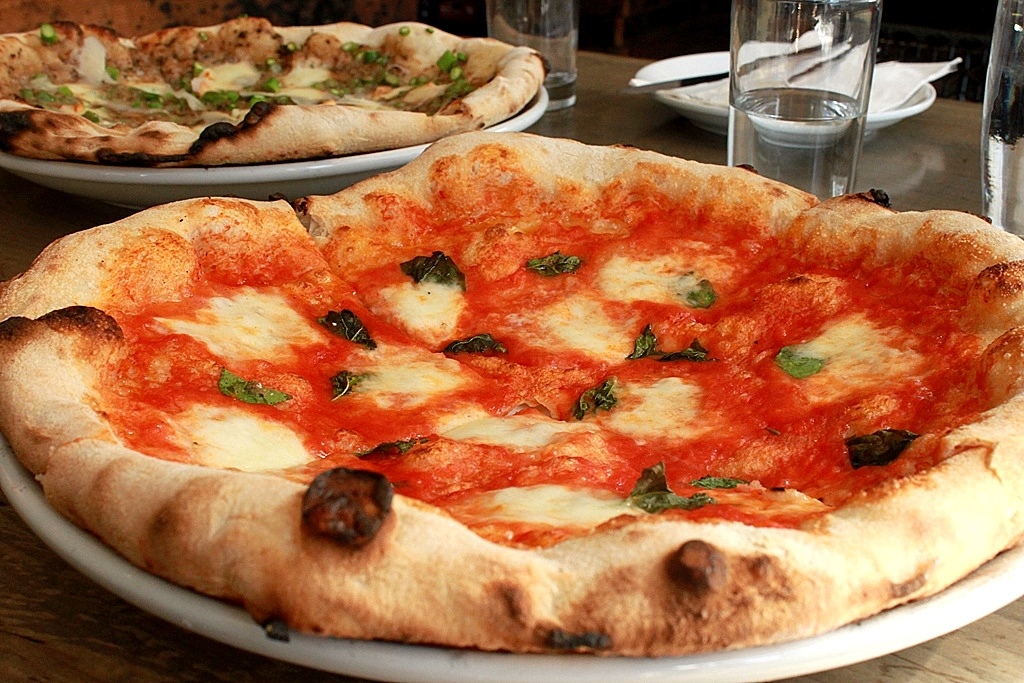 Foreground: Classic Margherita pizza | Background: Smoked mozzarella and cream pizza with asparagus and mushrooms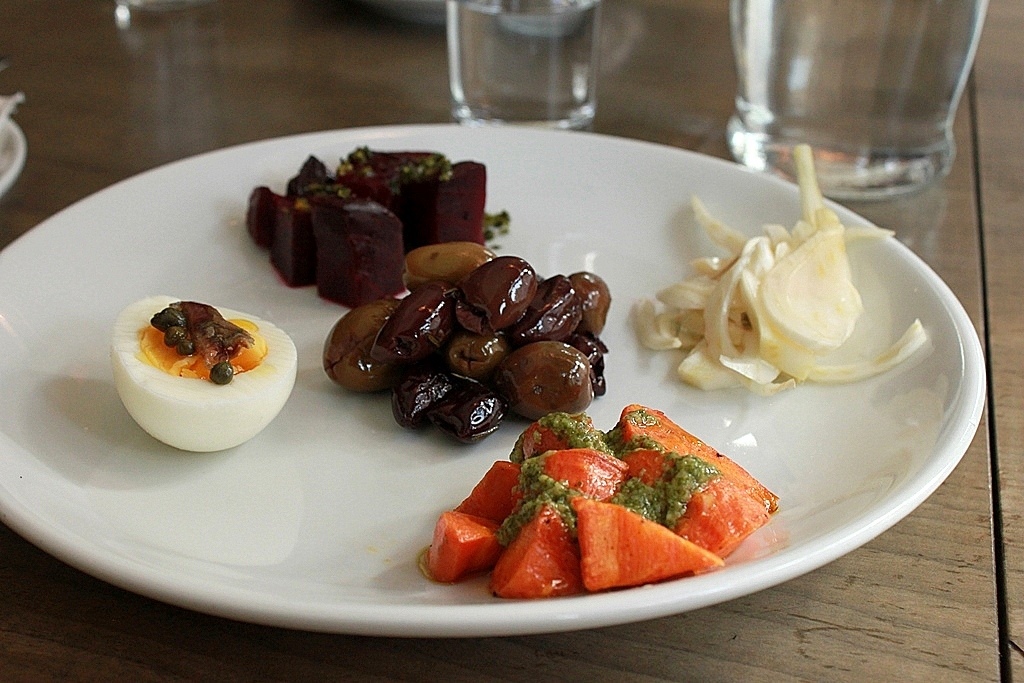 Antipasti consisting of pistachio-dusted roasted beets, soft-boiled egg with anchovy and capers, roasted carrots with salsa verde, pickled fennel, and cured olives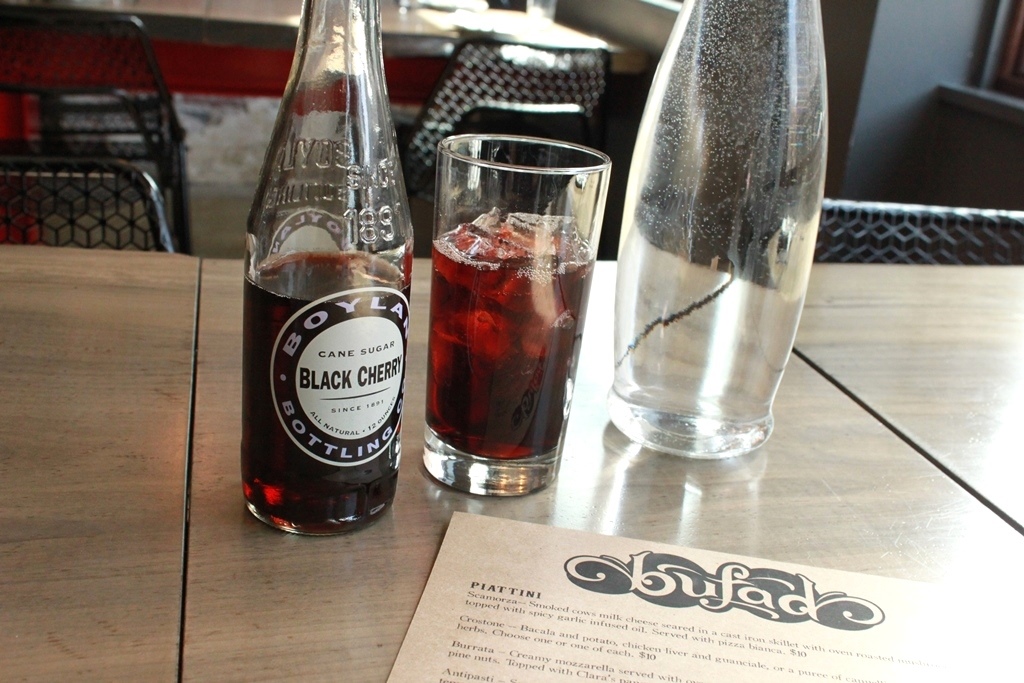 Hooray for Boylan Soda (a favorite)
 Bufad | 1240 Spring Garden St. Philadelphia, PA 19123 | 215-238-9311 | www.bufadpizza.com